Hayley Wickenheiser
Captain of the Canadian National Women's Hockey Team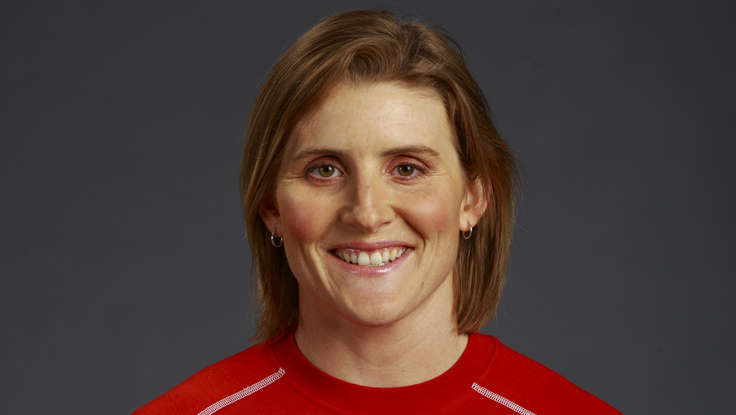 Four-time Olympic medalist Hayley Wickenheiser is regarded as the best female hockey player in the world, with uncompromised determination and dedication to her sport. But that's not all. She's also an award winner, community leader, mentor to aspiring athletes, all-around elite athlete, history-maker, accomplished student, and businesswoman.
Book Speaker
Chosen for the Canadian Women's National Team at the age of 15, she has since led the squad to six gold medals and three silver medals at the Women's World Hockey Championships. As an Olympian, she earned a silver medal at the 1998 Winter Olympics in Nagano, Japan and has won a gold medal in three consecutive Olympics, including one at home at the 2010 Winter Olympics in Vancouver. If all the hardware wasn't enough, she was also named the tournament MVP in her victorious Olympic runs in 2002 and 2006, as well as in numerous Esso Women's Hockey Championships.
Wickenheiser has proven to be an elite athlete time and time again. Sports Illustrated recently named her number 20 of the Top 25 Toughest Athletes in the World. She is also a two-time finalist for the Women's Sports Foundation Team Athlete of The Year. In the 1998 Winter Olympics in Nagano, her performance impressed Team Canada General Manager Bobby Clarke so much, he invited her to participate in the Philadelphia Flyers rookie camp. She made hockey history in January 2003 when she became the first female hockey player to notch a point in a men's professional game with the Kirkkonummen Salamat of the Finnish second division. Wickenheiser also played in Eskilstuna, Sweden with a men's professional division-one hockey team for the 08-09 season.

But it's not just her lethal slap shot that is respected by her teammates, fans and peers. Wickenheiser's passion for sport is paralleled by her drive to give back to the community in several ways, particularly to organizations with a commitment to children such as KidSport, Right To Play, Dreams Take Flight, Clean Air Champions and Spread The Net. Wickenheiser has led numerous projects with the goal of raising the profile of women's hockey around the world. As a leader on and off the ice, she works to provide mentoring opportunities for young athletes including her current plan to host an international women's hockey summit in Burnaby, BC immediately following the Vancouver Olympics.





Twitter: Lavin

[VIDEO] Neri Oxman: 3-D printing buildings of the future http://t.co/g1W31uJe5e

about 2 days ago