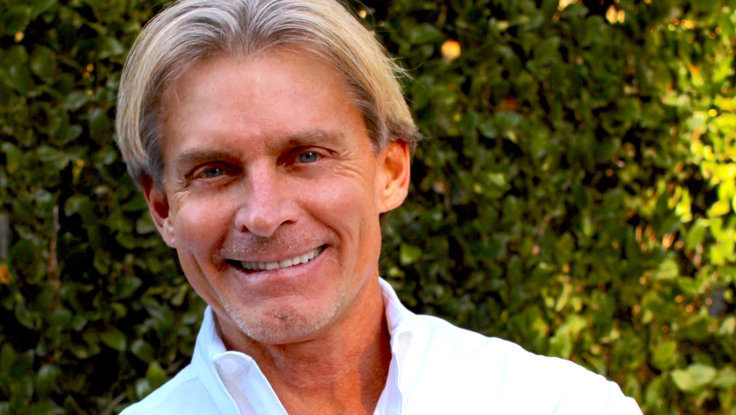 Business Strategy
| May 27, 2016
Winning the Brain Game: Introducing New Speaker Matthew E. May
The business world is full of complex problems—the kind that require creativity, ingenuity, and critical thinking to solve. But what if we've been going about it all wrong? What if our approach is not only fundamentally flawed, but falls into predictable, observable patterns? To
Matthew E. May
, business thinking has seven "fatal flaws"—stubborn mindsets that derail us from our goals, quash original ideas, and even create new problems. In his talks, May pairs mindfulness techniques with the latest in neuroscience to arrive at "fixes" for each flaw, drawing from some of the world's foremost thinkers and innovators to give your company an edge in the game.
Over ten years, through hundreds of interactive sessions with more than 100,000 industry professionals, May has presented audiences with a deceptively simple thought challenge, based on a real-life situation. Fewer than five percent of respondents found the solution. Moreover, the alternatives proposed by most fell into seven distinct categories. These became May's "fatal flaws."
To May, perhaps the deadliest of the seven is "self-censoring," or the tendency to kill one's own ideas instead of pitching them as solutions ("But it's too simple!" or "What if people disagree?") May's fix involves "self-distancing"—a mindfulness maneuver wherein you view yourself in the third person, thereby judging yourself less harshly. Implementing this fix, along with May's six others, leads to clearer thinking, faster problem solving, and better results in business, work, and life. The fixes are grounded in modern neuroscience, and draw on the work of everyone from Ellen Langer to
Roger Martin
to Adam Smith.
Winning the Brain Game
is May's latest project, but it's by no means his only one. His previous works—
The Elegant Solution
,
In Pursuit of Elegance
,
The Shibumi Strategy
, and
The Laws of Subtraction
—explore practical new avenues in innovative thinking. And his bimonthly "
Brain Game
" column for
Inc.
magazine brings his groundbreaking insights into the public eye. He's also written for
The New York Times
,
Fast Company
,
Strategy + Business
,
Harvard Business Review
,
The Rotman Magazine
, and
The Wall Street Journal
.
May's talks—informed by years as an internationally recognized leader in innovation, strategy, and lean organizations—are ideal for businesses looking to gain a competitive advantage in the boardroom and beyond. He's worked with everyone from small start-ups to mega-corps like Toyota, where he spent eight years as a full-time advisor. For any corporate audience seeking a leg up in problem solving and creative thinking, Matthew E. May's techniques should be top of mind.
To hire innovation speaker Matthew E. May for your next conference or event, contact The Lavin Agency, his exclusive speakers bureau
.