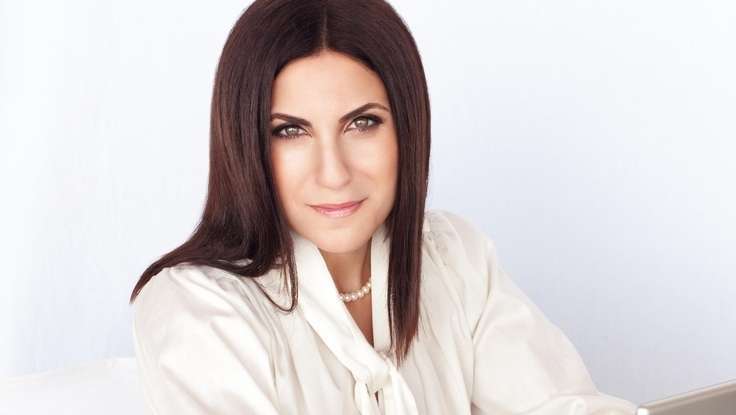 Diversity
| January 02, 2013
What's In Store For Afghan Women: Gayle Tzemach Lemmon's Op-Ed On CNN
"Certainly the years since 2001 have been marked by dramatic changes for Afghan women,"
Gayle Tzemach Lemmon
writes in a new
opinion piece on CNN
. There have been significant gains for women in the war-torn country in the past decade, but Lemmon says that there is concern over how those advances will be protected when NATO forces withdraw from the area in 2014—a deadline that looms in the not-so-distant future. In her
New York Times
bestseller
The Dressmaker of Khair Khana,
Lemmon documented the story of one Afghan woman who created jobs for herself and hundreds of others in her community. It's these kind of stories that crystallize her view that women can play vitally important roles in terms of job creation in a country where the unemployment rates sits at near 35 per cent. However, as she explains in the article, there are unfortunately a great deal of women who are not experiencing positive advancements like these—or are being subjected to violence and abuse when they do succeed.
Lemmon notes that there are currently 3 million girls enrolled in school, and one quarter of the country's parliament is made up of young women who are, "pushing for human rights and better education." These are positive steps in the right direction, but sweeping, country-wide change takes time. There is still a great deal of progress to be made, and she explains that the women in the country will continue to fight for the advancement of human rights even if international forces do withdraw in a year's time. However, she explains that it is important to note that the fates of both sets of women are linked—and opportunities have to be available to all women in the country if this generation hopes to create a better future for their daughters.
A Contributing Editor-At-Large for
Newsweek Magazine
and
The Daily Beast
, and the deputy director of the Council on Foreign Relations' Women and Foreign Policy program, Lemmon frequently focuses on the relationship between women and work and the potential this relationship has to create massive changes in difficult environments. She uses real world examples to explain how the advancement of entrepreneurship, investment, and education opportunities for women—as well as the increased reporting and punishment of violence against them—can help advance the status of everyone in the world.