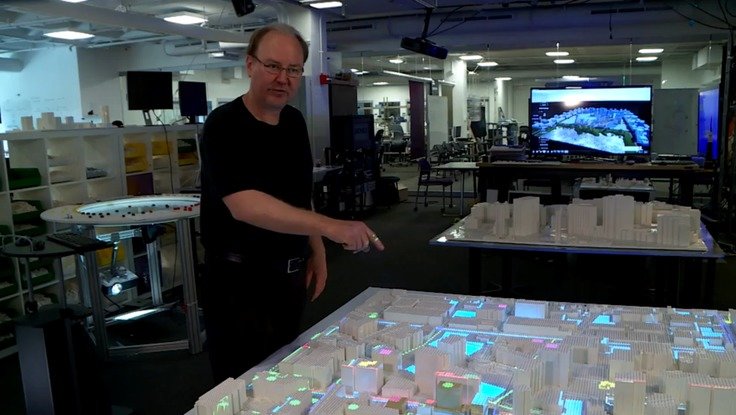 Cities
| September 09, 2015
Welcome to Morph City: Kent Larson Engineers Our Urban Future
Kent Larson
—director of the Changing Places Group at the MIT Media Lab—walks us through the smart, sustainable, and mechatronic cities of tomorrow in this
inspiring new video from Politico Magazine
. As one of the world's most creative urban innovators, Larson is re-imagining how we might live and work in ever-denser cities. Think spinning, stacking, folding, and self-driving microcars, operating on an Uber-like ordering system; picture robotic walls transforming cramped apartments into hyperefficient living spaces (increasing density without bulk sprawl); and think model cities mapped by augmented reality to capitalize on big data, understand human activity and creativity, and truly grasp scale and interconnectedness.
This is big-picture architecture and design, but made on a human scale; as Larson says, "We think about how to create vibrant, creative places for people, and then the technology follows according to that."
To book an innovation speaker like Kent Larson for your next event, contact The Lavin Agency speakers bureau.