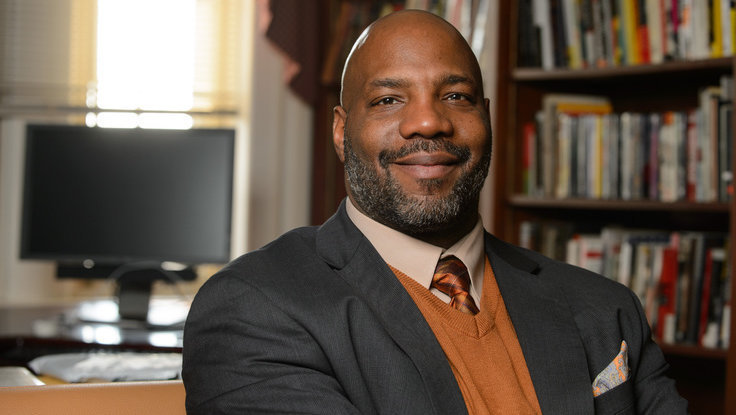 Diversity
| June 30, 2016
Watch: Jelani Cobb Examines Newark, NJ Law Enforcement in Policing the Police
Jelani Cobb
's new
Frontline
documentary,
Policing the Police
,
is now available online
. The film follows Cobb as he profiles the Newark police force, a department known for its brutality despite being one of the most diverse units in the nation.

Frontline
also interviewed Cobb—one of the country's most prominent voices on race and injustice—about his experience making the film. When asked about meaningful change for race relations and discriminatory policing in America, he said:
"I am a congenital optimist — even though it's kind of a realistic optimism. I think that these things can change. I think that this is going to take a long time, and just like any other kind of meaningful institutional change that we've seen in this country. Like at one point it was nothing for someone to get drunk and get behind the wheel of the car, but those things have just plummeted. We think of these things much differently. We think about violence towards women much differently than we used to. And none of those things were easy to change, but I think that our relationship with police could possibly change. It's a matter of diligence and consistency and people who are committed to making it happen over the very long haul."
For the interview in its entirety,
follow the link to Frontline
.

Jelani Cobb is a staff writer at
The New Yorker
and one of our most vital speakers on diversity, race, and the American cultural moment. To hire Jelani Cobb for your next keynote or conference, contact The Lavin Agency, his exclusive speakers bureau.