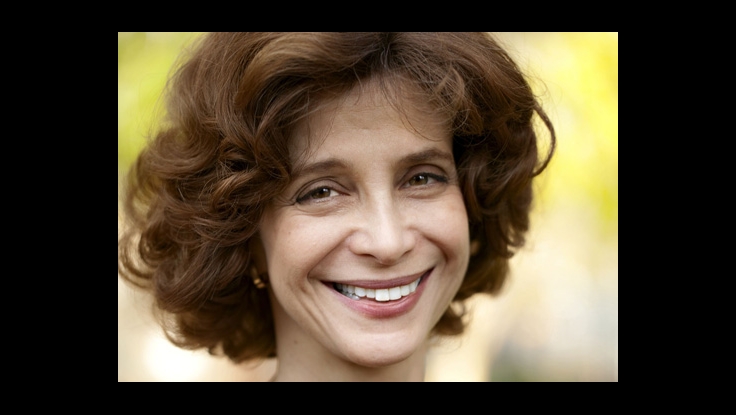 The Social Cure
| July 22, 2011
Tina Rosenberg: The Positive Power of Peer Pressure
Most people think peer pressure is a bad thing.
Pulitzer Prize winner
Tina Rosenberg
offers another perspective. She argues that peer pressure, while certainly capable of being destructive, can also enact positive change throughout the world, in the fields of health, education, and politics. She calls this phenomenon "The Social Cure," and it's the subject of her new book,
Join the Club: How Peer Pressure Can Transform the World
. In her optimistic book, which has received raves from
Time
and
The New York Times
, Rosenberg details instructive examples from around the planet.
With health, for example, Rosenberg finds that peer pressure can help ensure patients take their prescription medications when they're supposed to—a plan that could save billions. Peer pressure can make people stick to sobriety—just look to the venerable Alcoholics Anonymous program—and, perhaps most powerfully, can even make smoking uncool among teens: a Herculean feat that health officials and governments have been trying to accomplish for decades. Success for this last initiative came in Florida through the innovative Truth campaign, in large part thanks to edgy peer pressure supported campaigns that made it cool for teens to snub smoking rather than rebel by lighting up. Rates dropped drastically as this attitude permeated through the teen population.
A similar tactic applies to learning math, perhaps the most important subject in school—one that serves as a prerequisite for careers in so many fields, including science and engineering. In Berkeley, Rosenberg points to how small groups of black and Latino students pressured members—in a good way—to do better. The results were astounding, allowing black and Latino students to achieve their full potential and outperform white and Asian students. Another notable instance of positive peer pressure saw students overthrow Serbian leader Slobodan Milosevic with a grassroots movement called Otpor! (meaning "resistance") that focused on making political involvement peaceful, yet fun, hip, and ultimately, very effective.
Rosenberg's arguments are as interesting as they are informative. Her speeches challenge audiences to question their ingrained perceptions on the power of persuasion and offer a bright new way of changing the world for the better through carefully applied peer pressure. And change is why Rosenberg supports the peer pressure model. As she puts it, "Problems were in endless supply. But it was starting to seem more interesting and valuable to write about solutions—to find the places where these problems were being solved."
Read more about Tina Rosenberg, speaker on peer pressure