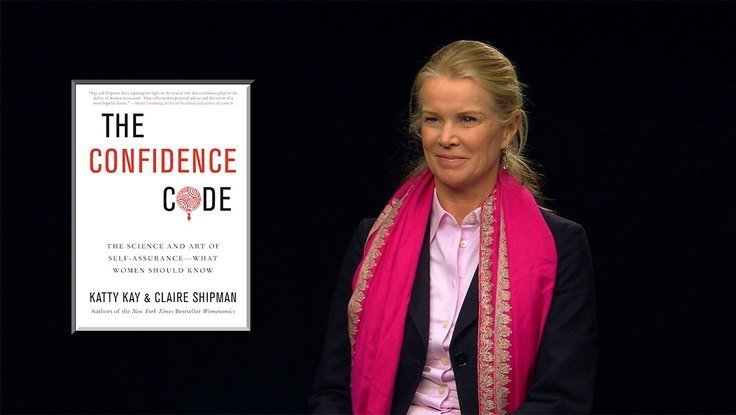 Women of Distinction
| December 30, 2014
The Confidence Gap: Speaker Katty Kay on Women in the Workforce
As the lead anchor for BBC News America, speaker
Katty Kay
delivers the news to millions of people around the world every night. So why did she spend years convinced she was only successful in America because her British accent made her seem smarter? It was a lack of confidence—the subject of her new book,
The Confidence Code
(co-authored with Claire Shipman).
In a new interview with the Wharton School (embedded above), Kay describes what she calls "the confidence gap:" why women lack confidence in the workplace in comparison to men. "It's that women's perception of their ability skews below their actual ability," she says. "It's not that they are just saying, 'I'm not very good,' but actually thinking they are really good. They don't believe they are as good as they are."
Why are women more prone to a lack of confidence? Kay says it's because women are more risk-averse, more likely to fear failure, and more focused on the pursuit of perfection. "One of the first things that people who are under-confident need to do is give up trying to be perfect," she says. That will clear the path to gaining more confidence, which Kay tells us can be achieved by taking risks, failing fast, and trying new things. It's not a mannerism or a way of speaking loudly in the boardroom: it's the process of building confidence within oneself over time by learning that you are able to succeed when you tackle new—and demanding—things. "You take something that is challenging to you, that seems difficult, that is new and hard and outside your comfort zone—a small thing or a big thing—and you keep going, overcome hurdles and you succeed to some degree. And that's how you build confidence," says Kay.
But is there such a thing as going too far? "Ideally, everyone needs a little bit of overconfidence," she says. "It's interesting that psychologists disagree about most things, but the one thing they actually do agree about is that a little bit of overconfidence is better than a little bit of under-confidence." Of course, this doesn't mean giving up who you are, or putting on a different persona at work. "You want to do it in a way that is authentic to whom you are as a woman. That's critical," says Kay. "We're not asking people to become somebody different. We are just asking them to bring their perception of their abilities in line with their abilities. When you're there, you're in the sweet spot."
In her talks, Kay inspires audiences to take action: to go outside their comfort zones, to try new hard things, to take risks, to be prepared to fail, and to discover the secret to success. To book speaker Katty Kay for your next event, contact The Lavin Agency.