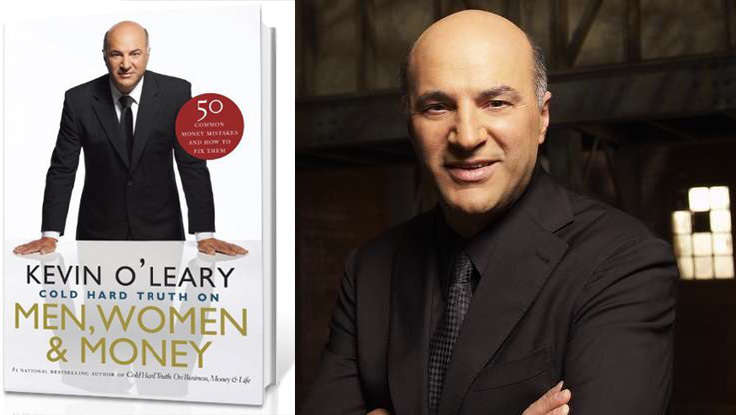 Business Strategy
| January 03, 2013
The Cold Hard Truth About Men, Women and Money: Kevin O'Leary's New Book
Kevin O'Leary
is a legend in the business world. And, after you read his new book,
The Cold Hard Truth About Men, Women and Money,
you might be too. Trying to get a handle on your money can be difficult for anyone, and even O'Leary has made some mistakes on his path to financial success. In his book, the co-judge of CBC's
Dragons' Den
and ABC's
Shark Tank
shares a host of commonly made money mistakes. He also lays out strategies to avoid these pitfalls in order to improve your overall financial health. Each chapter is geared toward a specific age or life stage and provides a plethora of his own personal examples so that readers can learn from the mogul's experiences.
The book also offers a selection of quizzes and charts to help boost your "Wallet Wisdom" as well as tips and tricks for making more money and growing that money faster in order to achieve financial freedom. Drawing from years of experience in investment and entrepreneurship, O'Leary has provided readers with a step-by-step guide to better money management. As frank and candid as he is, O'Leary's book is chock-full of the money-making and money-saving tips that have made him so successful. In the book, as well as in his informative lectures, O'Leary delivers a no-nonsense approach to money that is beneficial to everyone from the most powerful CEO to the average worker trying to make ends meet day-to-day.