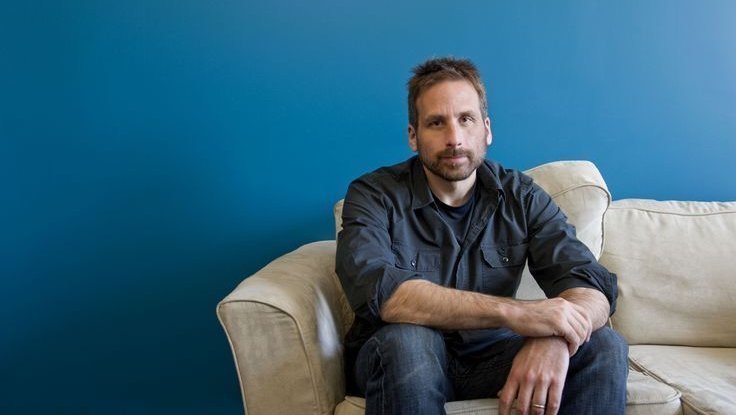 Arts and Pop Culture
| December 12, 2014
The Case for Dangerous Art: BioShock Creator Ken Levine is a New Lavin Speaker
"We need art that scares us and pushes our buttons," says
Ken Levine
, the creator of the mega-bestselling
BioShock
game series. "Dangerous art is crucial to our understanding of the world." Levine, a
new Lavin exclusive speaker
, delivers keynotes on the cultural value—the absolute necessity—of art that moves the needle; the kind of art that is under attack in our increasingly inoffensive, risk-averse time. From
Brave New World
to the near-decimation of the comic book industry in the 20th Century to modern cases of censorship, Levine, who is one of today's most unorthodox games creators, makes a forceful case for why risky art matters more than ever.
"Through a combination of obsessive hard work, an affable personality, and marketing savvy," the
New York Times
wrote recently, "Ken Levine has become one of the most beloved creators of narratively fulfilling, big-budget video games. Not only do his
BioShock
games sell well (the first sold more than five million copies), but they are also taught in colleges and parsed in the same way as, say, David Lynch's film
Mulholland Drive
was analyzed by critics."
Levine's own
BioShock
exemplifies the kind of art he speaks about: art that is daring, smart, and culturally relevant. "
BioShock Infinite
is packed with cultural references both high and low," the
Times
writes . "Mr. Levine's research included the book
The Devil in the White City
by Erik Larson; the Occupy Wall Street movement; a short, silent film of San Francisco after the 1906 earthquake; Hitchcock; the Beach Boys; Freud; Disneyland; and on and on. What he has created with these disparate elements could be called a literary endeavor for a multimedia age."
Warren Spector, the noted game designer, told the
Times
, "Working with Ken was a never-ending game of 'Where did that come from?' His imagination just took him places most people—even most creative people—couldn't or wouldn't go."
In keynotes, Ken Levine provides his singular perspective as a creator and proponent of controversial art. To book Levine as a speaker for your next event, contact The Lavin Agency.