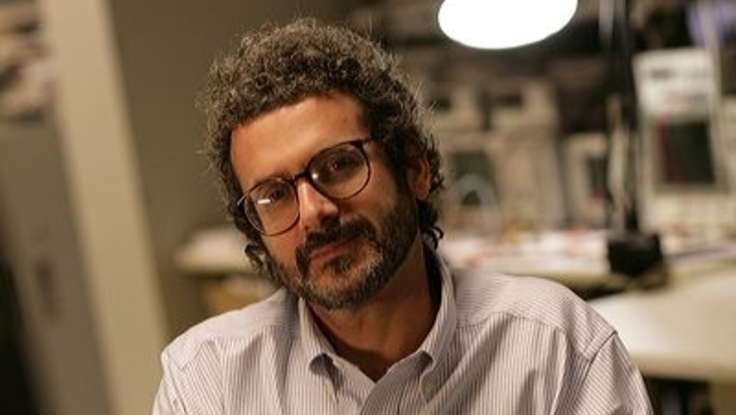 Innovation
| March 18, 2013
Digitize Design: Neil Gershenfeld Talks Personal Fabrication in Wired
We've digitized communication and computing. Now, technology speaker
Neil Gershenfeld
tells Wired
that we need to digitize our fabrication, too. And, as
he's said in the past
, that doesn't necessarily mean putting 3D printing at the forefront. In a recent speech at the Royal Academy of Engineering's Grand Challenges Summit, Gershenfeld explained that the real revolution lies in the ability to "[bring] programmability to the physical world."
To elaborate, Gershenfeld compares the way a 3D printer builds something to the way that a child uses LEGO. While 3D printers have many beneficial uses, the hand-assembled LEGO structure accrues less errors in production, is able to incorporate multiple materials, and can easily be disassembled. As he says in the
Wired
article, a LEGO structure represents the digitization process more accurately than 3D printing—which he says is still an analog process that incorporates digital files. "[Digitization] of fabrication is where you don't just digitise design, but the materials and the process," he argues in the piece. "The computer program doesn't just describe the thing but becomes the thing. That's not a metaphor. It's literal."
That's what he's promoting in the work that comes out of his Fab Labs. In his labs (the first of which he created at MIT's Center for Bits and Atoms, where he is the director), participants are provided with digital fabrication tools that enable them to make essentially anything they desire. "The Fab Lab network is creating an academy where students have peers in workgroups and tools that are linked with online content and video," he says in the article. "You can download the campus and design something in any facility and make it in any other. This blows apart the boundaries of lead institutions." As one of the most innovative scientists in North America, Gershenfeld is leading the advancement of personal fabrication technologies. He is also involved in the development of
The Interspecies Internet (I2I)
—a project geared toward encouraging communication between cognitive species. In his innovative work at the Lab, and in his forward-thinking keynotes, Gershenfeld envisions a new era in technology—and brings his audiences along for the ride.