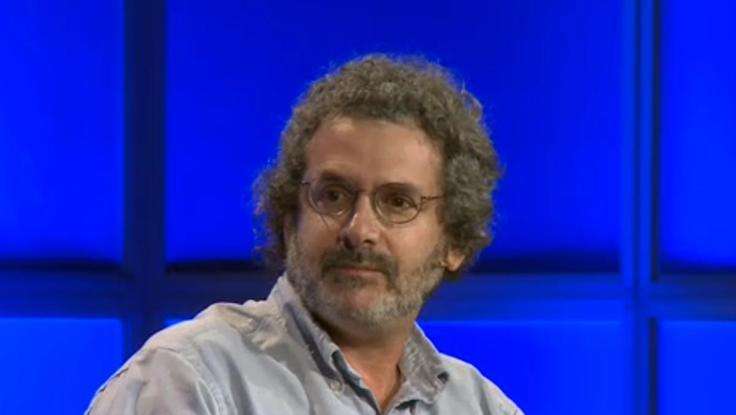 Digital and Social Media
| March 05, 2013
Interspecies Internet: Neil Gershenfeld & Communicating With Animals
What do technology speaker
Neil Gershenfeld
, musician Peter Gabriel, cognitive psychologist Diana Reiss, and Vint Cerf (one of the builders of the early Internet) have in common? They all see the potential that technology has to allow animals to communicate with humans. In a joint presentation at
TED2013
, they took turns explaining their new project: The Interspecies Internet. Also referred to as I2I, the project is a non-profit organization created to explore, encourage and facilitate communication between cognitive species.
The idea began
when Gabriel sent a video of himself
jamming with a bonobo on a keyboard
to Gershenfeld. When Gershenfeld, the Director of MIT's Center for Bits and Atoms, first saw the clip he was hooked on the idea of bringing the capabilities and community of the internet to the other species on our planet.
"I lost it when I saw that clip," Gershenfeld said
during the TED Talk
. "I was struck by the history of the internet, because it started as the internet of middle-aged white men…I realized that we humans had missed something—the rest of the planet." What Gershenfeld has found in his research is that animals relate to digital technology in a very similar way to humans. As he discussed at the
World Science Festival
, when you give cognitive animals digital tools they often engage in social activities, communicate, and play games—just like humans. "We're starting to think about how you integrate the rest of the biomass of the planet into the internet," he says at TED. And that includes finding a way to communicate with the numerous non-human species that live on our planet. How exactly will they do that?
According to Fast Company
: "At root, [I2I is] a networked streaming video platform to 'connect pioneering researchers in the field and their non-human subjects and help to explore and develop appropriate tools and apps.'"
At the
Center for Bits and Atoms
, Gershenfeld explores the boundaries between computer science and physical science. He works extensively with digital tools and researches the ways they can affect our lives and help us better interact with one another. While some people may find the idea of I2I to be somewhat outlandish, it's actually more possible than they may think. In the talk, Gershenfeld explains that animals are actually better at understanding us than we are at understanding them, and that there is no "firewall that exists between us and them," —we just haven't found the right tools to help us really connect. Perhaps, the I2I will one day bridge that gap.