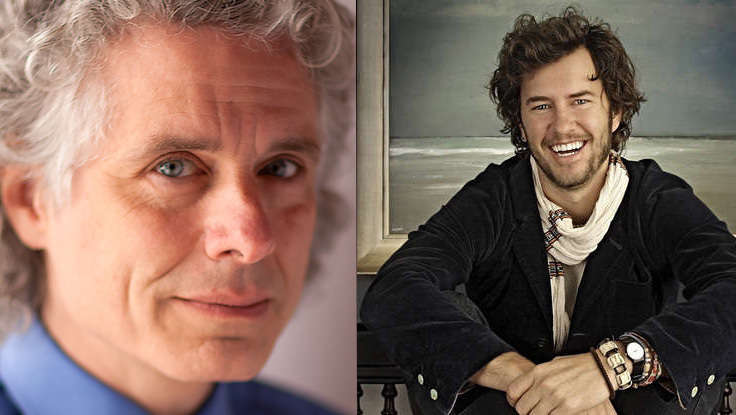 Motivation
| November 15, 2012
Distinguished: Steven Pinker & Blake Mycoskie At The UB Speaker Series
What do Lavin speakers
Steven Pinker
and
Blake Mycoskie
have in common with the likes of the Dalai Lama, Al Gore, and Jane Goodall? Similar to what their prestigious counterparts, they will both be presenting at the University at Buffalo's
Distinguished Speakers Series
. Mycoskie will be speaking on Nov. 15, and Pinker on Mar. 27. Now in its 26th installment, the series has lent the stage to speakers of both national and international renown since it began in 1987. It features experts in a variety of fields coming together to speak about the most important issues of the day.
The series hosts one speaker per year that is a leader in public service and social change. This year, Mycoskie, founder of
TOMS
, will fill that role. He is the originator of the One for One movement, where for every item sold, his company donates one pair of shoes or one pair of eyeglasses to a child in need. His accomplishments earned him a spot on
Fortune
Magazine's "40 Under 40" and he also received the Secretary of State's 2009 Award of Corporate Excellence (ACE). Since then, he has written a book,
Start Something That Matters
, where he shares his personal success story and inspires others to incorporate the power of giving into their own business models. He tackles similar themes in his keynotes, using TOMS as a case study to support the importance of giving in a corporate world.
Pinker also addresses social issues, using his profound research to explain the nuances of human thought and action. One of the world's leading cognitive scientists, Pinker's work on violence and society, which he explores in his book
The Better Angels of Our Nature
, shifts perceptions about the way our world has progressed over time. He also authored
The Blank Slate
and
How The Mind Works
—both bestsellers, and both finalists for the Pulitzer Prize—and has written groundbreaking articles for
The New York Times
and
Nature
. As a speaker, he has a knack for making scientific theory applicable to the masses. He mixes psychology and history together to present a complexly intriguing understanding of both the world—and the people—around us.