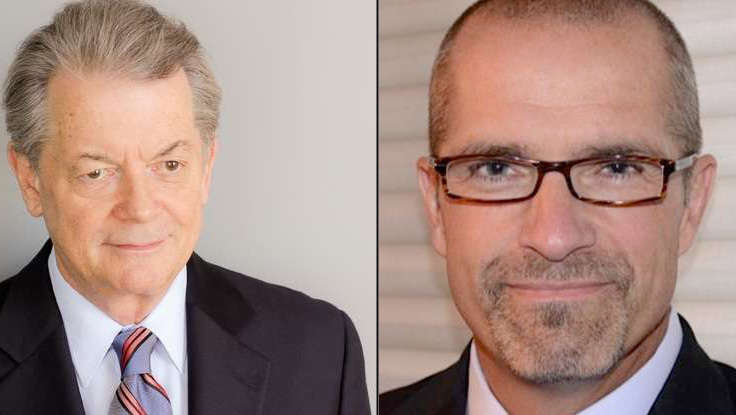 National Security
| February 06, 2013
The Big Business of Spying: Ray Boisvert in Brian Stewart's New Doc
In this country, many of us believe that espionage is something that only happens in other parts of the world—or in James Bond movies. However, as
Ray Boisvert
explains in
Brian Stewart
's
new documentary on CBC
, there are more spies in our midst that we think. Not only that, but the threat they pose to our national security isn't being taken as seriously as it should be. "I think there's a deep-seeded belief that we're Canadians and nobody would want to harm us in the economic sense or otherwise," Boisvert says in a short clip from
The Secret Storm
, "and I think that's a fallacy...it's a flawed premise and it's one that's going to continue to hurt us and it's already affecting, I think, our future prosperity."
For years, Boisvert worked as the Associate Director of the Canadian Security Intelligence Service (CSIS). In the film, he uses his experience analyzing national security threats to weigh in on the capture of naval Sub-Lt. Jeffrey Delisle, whose betrayal is said to be one of the biggest security scandals in over a decade. In the documentary, Stewart (Senior Correspondent for CBC's
The National
) gives a detailed account of Delisle's spying. He also puts forth a compelling argument to suggest that "there is today far more spying by more countries than at the height of the Cold War."
Analyzing the gravity of major security risks is something that Boisvert currently does as the President and CEO of I-Sec Integrated Strategies. He helps Canadian firms operate more securely both at home and abroad. While he no longer works directly with CSIS, he is often called upon to share his invaluable insights on global security issues. In his keynotes, he explains how organizations in any industry can assess, and then manage, risks effectively.