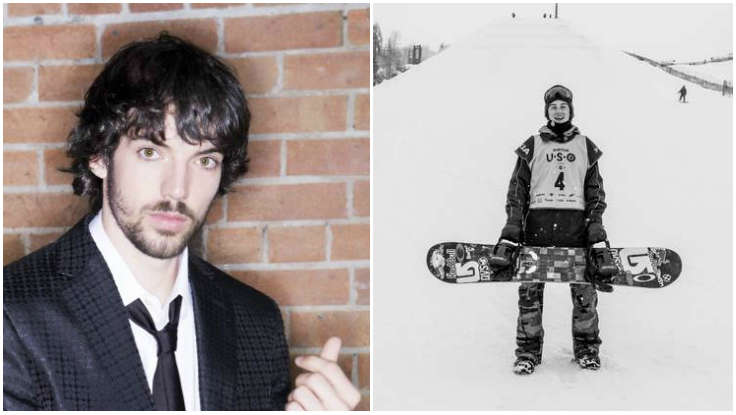 Olympics
| February 13, 2014
Olympics Speakers Mark McMorris and Charles Hamelin Win Medals in Sochi
The Sochi 2014 Olympic Winter Games are well underway, and there has been no shortage of inspiring moments: medals won and lost, athletes helping one another cross the finish line, siblings standing on the podium side-by-side. Today, we're highlighting two of our favourite moments from the Games so far: Mark McMorris and Charles Hamelin's medal wins.
Mark McMorris
was one of Canada's strongest medal hopefuls. His stunning gold medal-winning performances at the 2012 and 2013 Winter X Games secured his spot as one of the best snowboarders in the world—until, just two weeks before Sochi, he cracked a rib at the 2014 X Games. But this unstoppable young athlete didn't let his injury get in the way: he won Canada's first medal at the Sochi Games, a bronze in Slopestyle. At just 20 years old, McMorris is a remarkable example of strength and spirit. Watch the video embedded above to see him on Olympic Primetime with
Ron MacLean
discussing his win.
Charles Hamelin
held three Olympic medals coming into Sochi: two gold medals from the Vancouver Games and a silver from Turin. Expectations are very high for this speed skater, and he delivered on his first event in Sochi, winning a gold medal in 1,500m Short Track Speed Skating. With two more events to go—for which he is a medal favourite—Hamelin is poised to tie
Cindy Klassen
and Clara Hughes as Canada's most decorated Olympian. In the keynotes he delivers with his brother, fellow Olympic speed skater Francois Hamelin, the two men speak about the challenges and triumphs of competing for Canada.
To book an Olympics speaker for your next event, take a look at our list of suggested Olympic speakers. Or, get in touch
with us if you have a specific athlete in mind: we're always available to help you track down your ideal speaker.