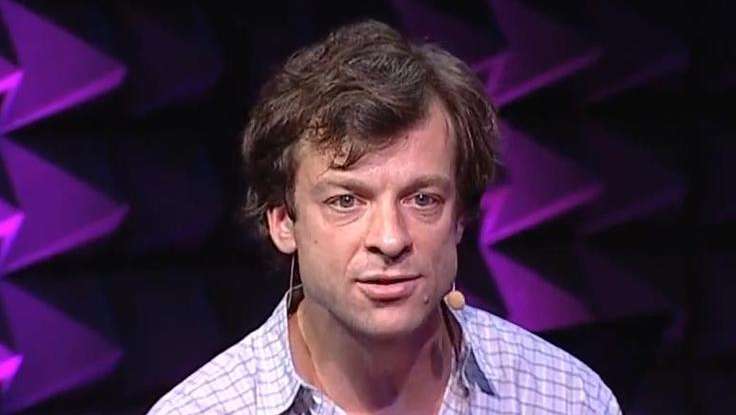 Motivation
| June 25, 2013
A Man Divided: Joshua Prager On The Significance Of His Half-Life
At 5:15 a.m. on June 20th, 2009,
Joshua Prager
found himself at a tipping point. He had reached his half-life. This was the moment when he had lived exactly 19 years and 35 days before and after a violent car wreck that broke his neck. In
The Economist
, Prager says this moment became a catalyst for his book,
Half-Life: Reflections from Jerusalem on a Broken Neck
. It wasn't until his half-life had come and gone that he could articulate his experiences beyond a recounting of the crash, hospital visits, and physical rehabilitation. After that day had passed, he acquired a newfound philosophy on the accident and the way his life had transpired. It was then that he was finally able to write his story.
Prager tells
The Economist
that the idea of a half-life was a comfort to him. It was reassuring that his "body had been whole for longer than it had been divided," he says. "That simple fact somehow recalled what I had lost." Prager has now lived with a disability for four years longer than not. Even now, however, he asserts that "the pre-crash me remains in me. And I use the term "half-life" to indicate
this
fact too, borrowing the scientific meaning of the term which measures disintegration."
In
his TED talk
(also viewable above), Prager says the half-life made sense of both how he'd changed and, in some ways, remained the same since the accident. "I thought of the half-life of a substance," he says in his keynote, "the amount of time it takes a substance to decay to half of its value is asymptotic." He adds: "What forever divides by half will never fully disappear." Some things about him would forever be altered: His body, the way he viewed the world, the new hair, skin, and nail cells that replaced the old. But, parts of his former life would always remain with him. He shares the significance of his personal half-life both in print and on the stage, and shows us how to learn from the before and after in our own lives.