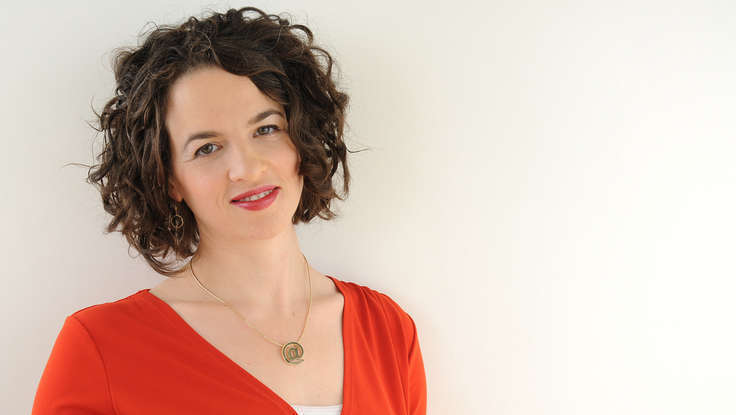 Digital and Social Media
| May 14, 2013
Build Better Leadership With Social Media: Alex Samuel in The WSJ
"Stop looking at social media as another platform you have to learn—yet another responsibility," social media speaker
Alex Samuel
writes in
The Wall Street Journal.
"Start seeing it for what it can be instead: a personal toolbox for improving your practice of leadership." Learning to effectively utilize a new social network or platform seems daunting and time-consuming to many business executives. Samuel argues, however, that the return on investment—to the tune of new insights into work and leadership and more freed-up time—are well worth the effort. With over 15 years of experience helping businesses, government agencies, and nonprofit leaders make strategic choices about digital technology, Samuel knows a thing or two about getting the most out of your digital investments. She is currently the Vice President of Social Media at Vision Critical and gives numerous keynotes on "loving your life online" and making your digital experience as productive as possible.
Here are Samuel's 6 ways to enhance your leadership through social media:
1) Create a Leadership Dashboard:
Mine the web not only for posts related to improving your company's brand, but also its internal leadership. Samuel suggests checking out the newest books and research on effective leadership models, and then "setting aside 15 to 30 minutes a day to read the articles that speak to you, or make this your end-of-day reading for the homeward commute."
2) Stay Focused:
"Mind-mapping tools like those at
MindMeister.com
can help you get organized by making a diagram of your priorities for the year or quarter," she suggests. Once you have your goals mapped out, she advises utilizing a tool like
Basecamp
, which will keep you updated on who is getting their work done, and at what rate. This can help you more effectively delegate tasks and focus the efforts of your staff.
3) Change Channels:
It can sometimes be "difficult to spot the urgent emails amid the accumulating CCs, FYIs and LOLs," Samuel notes. If sifting through your inbox is more of a time-waster than a seamless communication engine, try using Twitter direct messages as your main contact point. It forces you and the respondent to keep the messages brief and to-the-point (thanks to Twitter's 140 character limit) and will give you a way to filter your urgent and not-so-urgent emails.
4) Join a CEO-cial Network:
Filter your social media contact lists out and create a list or category for about 15 of your key colleagues. Separate them from the rest of your friends or followers so you can access these people quickly.
5) Build a Golf Course
: "Find or build a social-media space that is purely relaxing and restorative—something you can enjoy in that miraculous five-minute gap between meetings," Samuel writes.
6) Amplify Your Voice
: Being a charismatic leader online can often be achieved simply by re-purposing what you are already doing offline. "If you're constantly sending 'read this!' emails to your inner circle or staff, start tweeting those links instead; whenever you give a speech, get it recorded and posted to YouTube; set up an internal blog where you post excerpts from the "job well done" emails you send throughout the week," suggests Samuel.