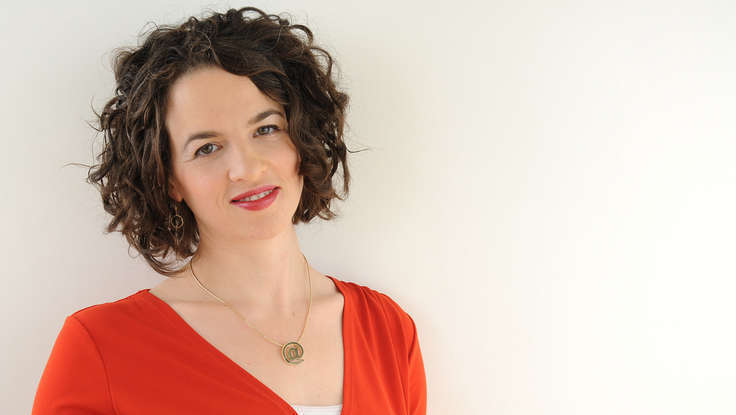 Digital and Social Media
| March 06, 2013
What To Give Up To Make Time For Social Media: Alexandra Samuel In HBR
"Many of us decide that social media is worth doing without deciding what is worth giving up for it," digital media speaker
Alexandra Samuel
writes in the
Harvard Business Review
. "And unless you're one of the miraculous few who does have plenty of empty space on your dance card, you must give something up in order to make time for social networking." As she explains in the article, you can't expect social media results without designating time to social networking. While many big companies have now started delegating their social media to full-time staffers, individuals don't have the option of dolling out their personal online networking to someone else. So, as Samuel says, being successful at social media means cutting out certain other things. And, doing so will end up making you more focused and more productive not just online—but in all areas of your life.
The first thing to ask yourself is
why
you are using social media. If you are using it as an aggregator for getting your news updates everyday, perhaps you can forgo using other sources for news. If you are reading several blogs about business practices each day, you may be able to skip that training session on a similar topic. Samuel also brings up the reach of social media campaigns versus the reach of in-person campaigns. "You may still get value from presenting to an audience of a thousand, but are you better off speaking pro bono to a room of 25 people, or writing a blog post that will be read by 250?" she asks.
"One virtue of this kind of evaluation is that it not only allows you to evaluate which pre-Facebook activities are less valuable than social media, but also to notice where social media has crowded out professional or personal activities that offer more rewards than you get from spending that same hour on Twitter or LinkedIn," she explains. "The key is to make these trade-offs conscious and explicit, rather than letting social media take over more rewarding activities, or letting it crowd out the remaining space in your life." Samuel is the Vice President of Social Media at Vision Critical and an avid blogger. In her talks, she offers audiences tips on making effective use of your social media presence. From explaining why your company should have a
social media strategy
to showing you how to incorporate the use of a
digital
note-taking tool like Evernote
to up your productivity, Samuel is well-versed on the trends in the digital and online space. She shows you how to not only be effective online, but how to love the time you spend using these new, digital tools.