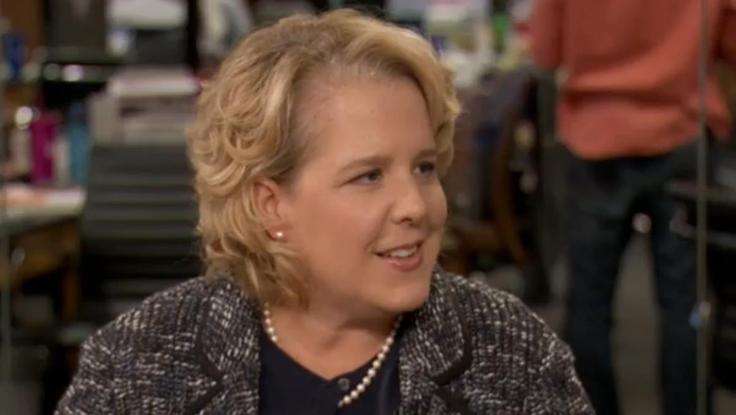 Social Change
| August 16, 2013
The Defeat Of DOMA: Roberta Kaplan On Gay Rights & A Rapidly Changing World
How did social change speaker
Roberta Kaplan
motivate herself to take on one of the most consequential civil rights cases of our time? "I had a little Post-it on my computer," she
tells
The Huffington Post, "[it]
said 'It's all about Edie, stupid!'." Kaplan is the lawyer who argued—and won—the Supreme Court case against the Defense of Marriage Act. Edith (Edie) Windsor was the plaintiff in the case. She was in a relationship with her partner, Thea, for 44 years. As Kaplan says: "The love affair and the marriage that Edie and Thea had is the kind of marriage that any of us, gay or straight, young or old, would be so lucky to have." Despite being legally recognized as a married couple in the state of New York, Windsor was still required to pay a hefty estate tax when Thea passed away. A heterosexual married couple would not be required to pay this tax.
Under section three of DOMA, the federal government was barred from recognizing any marriages between gay or lesbian couples for the purpose of federal laws or programs such as tax incentives, social security, and veterans' benefits. By presenting her case through the scope of Windsor's own life, and the impact that DOMA had on her relationship, Kaplan was able to show the unconstitutionality of that law. "People would best see the importance of the abstract issues though the life of one person," Kaplan says. "I think the life of Edie and her story so poignantly presented [those issues]." Not only does Kaplan think that Windsor was the ideal plaintiff, but Windsor thinks Kaplan was the ideal attorney, as well. "I feel grateful that the previous people did not take me," Windsor says, referring to the other attorneys that turned down her case. "I do think [Kaplan's] smarter, I think she's competent, and I think she gives a damn."
Kaplan says that being passionate about what you do is essential—especially in a case like this, with such high stakes. Caring about the outcome of the case, what it meant for Windsor and same-sex couples everywhere, helped Kaplan make it through the stresses of the process. That included, as she recalls, practically barricading herself in her office for over two weeks of the case. She ends the interview with a hopeful forecast for the future: That the results of this case will inspire faith in our legal system and, more importantly, in our collective ability to enact important social change.
Roberta Kaplan has been described as a "pressure junkie" who "thrives on looking at the big picture" whether "in the gay-marriage legal fight or high-profile corporate scandals." She was selected by
The National Law Journal
as one of "The 100 Most Influential Lawyers," by
The Am Law Litigation Daily
as "Litigator of the Week" and as one of the top "40 Under 40" lawyers in the United States
.
Her passionate and timely talks speak to a changing society and the shift toward dignity and equality for all citizens. And, the process through which we can achieve these goals. To book Roberta Kaplan as a speaker, contact The Lavin Agency.