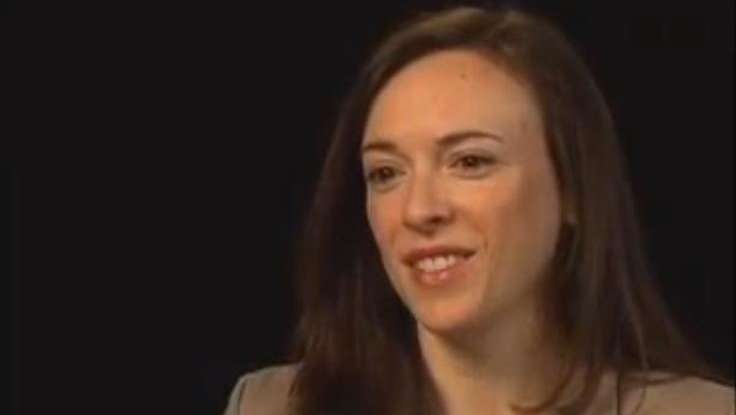 Social Change
| May 24, 2013
Human Capital: Jessica Jackley On Building Relationships & Social Change
Jessica Jackley
, a thought leader for the Carnegie Council for Ethics in International Affairs, doesn't believe in prescriptives in life. As the
social change speaker
explains in
a new interview
, the most meaningful acts aren't driven by guilt or obligation. Rather, it's the sense of fulfillment people get from connecting with others that drives good deeds. "My wish for every human being would be that they, out of a sense of gratitude for what they do have in their own lives, out of a sense of a desire to be connected to other people in the world, whether it's online or in some other way, they reach out; they reach out beyond themselves," she says.
Jackley knows the power that interpersonal connection (whether it's on a large or small scale, in person or online) can hold. She founded KIVA with the belief that there was a better way to help people than simply being a faceless donor. Part of the reason that the microlending website became so popular was that the lender and the borrower forged a relationship with each other. This allows each person to support the goals of the other. Jackley says that her wish "is that everyone would get to experience the joy of being more connected to one another," in a similar way. To her, human connections bring a great deal of fulfillment to life.
While she is no longer directly involved with KIVA, Jackley is still involved in philanthropy and believes in the role that technology can play in social causes. Her university lectures (she's a Barer Visiting Fellow at Drew University) and her other keynote speeches draw from her experience in the nonprofit world to help social entrepreneurs get off to the right start. She shares personal stories of both successes and failures, providing advice for effectively carrying out your mission. As she explains, the relationships we form with each other and the belief we have in human potential are powerful forces for human change. If you utilize this strategy, she says, not only will the people you are helping benefit—but you will, as well.