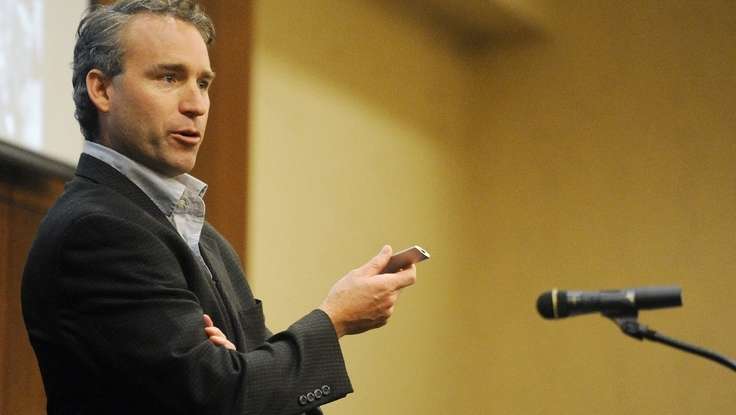 Social Change
| June 26, 2013
Joy-Based Philanthropy: How Dan Austin Is Changing The World With 88bikes
Several years ago,
social change speaker
Dan Austin
and his brother donated two bikes to two Cambodian children. The feeling of happiness they got from the small gesture prompted them to start
88bikes
. And, to keep spreading the philosophy of Joy-Based Philanthropy: a process they describe as elevating happiness to a human need. Austin has been powering through social change projects this year with no plans of slowing down any time soon!
Here's some of the organization's progress to date:
Nearly 3,000 bikes have been endowed one-to-one in 16 countries
2,000+ individuals have donated from 25 countries across the world
500+ kids have participated in their volunteer bike rides. These rides racked up over 6,125 miles collectively!
A mobile, sustainable, solar-powered 88bikeshop Gallery was turned into an installation at MountainFilm in Telluride
2013's project Asha saw 550 bikes endowed
Not only does 88bikes endow bikes to kids worldwide, it also partners with NGOs to purchase locally built bikes and to hire local labor. It helps to spark the local economy and give work to those that need it—and bikes to those who deserve them. Austin recently forged a partnership with Girls in Serbia, launched Seamless Possibilities dressmaking workshops in Cambodia, and gave the commencement speech at Telluride Mountain School. This summer, the 88bikes team will be traveling to Bosnia and Serbia to endow more kids with bikes. They'll also be hosting a bike ride to the Lincoln Memorial and 20 girls will be receiving bikes. In his talks, Austin recounts the story of 88bikes. He provides practical insight on making it as a social entrepreneur and changing the world by doing good.