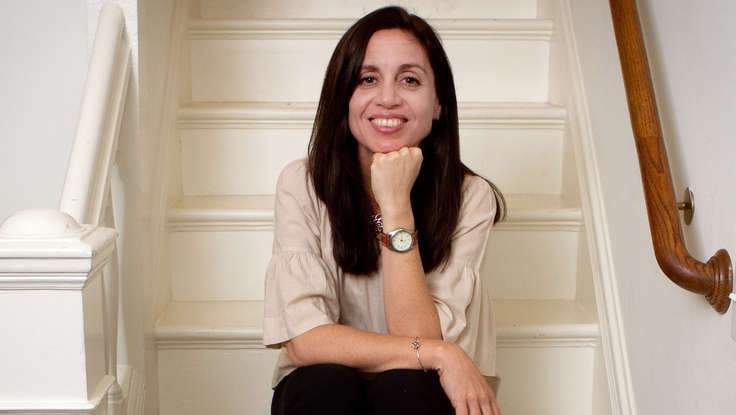 Education
| December 07, 2012
Small Changes Can Make A Profound Difference: Ninive Calegari In Good
What do pirates, superheros and time travel have to do with learning?
Education speaker
Ninive Calegari
and partner Dave Eggers have made products that cater to those with an interest in the imagination as a way to fund their after-school writing program,
826 National
. For every jar of mermaid bait and photon shooter purchased, the hands-on writing program gets a bit more funding to help students hone their writing skills and, eventually, publish their own books. The stores also sell the books created by the students as well as T-Shirts and other novelty products. Recently featured in
Good Magazine
, the program helps participants get excited about learning by providing one-on-one tutoring that not only helps to rapidly improve their literacy, but allows students to take part in a truly unique and creative experience.
"The thing Dave [Eggers] and I both knew and believed was that, no matter where you are with writing, getting that extra amount of undivided attention makes all the difference," she says in the article. She also says the program is so successful because it shows students that they are capable of producing something meaningful, which inspires them to keep trying new things and continue with their studies. "It's having this tangible evidence of their voice in hand, that leaves them wanting more. They know internally that they have a voice and important stories to tell, but it's not until they go through the process of becoming published authors that they learn the joy of writing," she says.
Calegari has set her sights set on making positive changes that help both students and teachers improve the strength of the educational system. It's important to note however, she says, that wholesale change doesn't happen over night—you have to start by making many small changes to achieve a widespread result. "You don't have to go at it thinking, 'How am I going to transform 16,000 school districts in the country?'" she explains. "Instead, you can spend an hour working with one child. Even itty bitty steps can make a profound difference." In combination with her work at 826 National, Calegari is also the president of the Teacher Salary Project; the co-author of
Teachers Have It Easy;
and the co-producer of
American Teacher
, which was narrated by Matt Damon. In her work, she helps bring awareness to the overwhelming struggles faced by the nation's teachers, and provides takeaways on what we have to do to help make the school setting supportive and innovative for everyone.