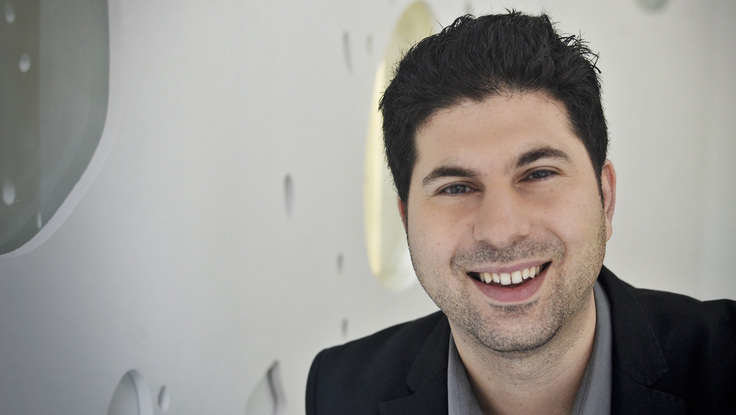 Education
| August 29, 2016
Scientific American's Scott Barry Kaufman: "Does Giftedness Matter?"
When the elementary-school academic split happens—that is, divvying up kids into gifted and regular streams—what bearing does it really have on future success? In the latest installment of his
Scientific American blog, "Beautiful Minds,"
Scott Barry Kaufman responds to a recent
Huffington Post
piece in which writer and mother Farrah Alexander denounces the "gifted" label. But according to Kaufman, "giftedness" may measure more than just intellect.
In
the original article
, Alexander introduces us to her own children: a three-year-old with an encyclopedic knowledge of dinosaurs and a one-year-old whose choice pastimes are eating dog food and attempting to climb into the toilet. Presumably, the school system will place one of these children in a gifted program and not the other. But Alexander thinks this shouldn't be the case—after all, every child has unique talents that make him or her special.
Kaufman argues that
Alexander's conception of giftedness may be incomplete. He cites Heather Boorman, an advocate for gifted individuals, who says that contrary to the usual measures of education and intellect, giftedness has more to do with "living and experiencing life more intensely" and with "being wired differently." And, as Kaufman remarks, a sizable chunk of the gifted community agrees. But in order to substantiate this new definition, he says, it needs "more clearly delineated properties, better measurement, and it should also be more clearly tied to particular educational interventions."
Evidently, giftedness is a quality we've yet to pin down. But leading researchers like Kaufman, who co-runs
UPenn's Imagination Institute
, are unearthing new discoveries regularly in the fields of imagination, creativity, and personality. In his book
Ungifted: Intelligence Redefined
, he employs cutting-edge research in genetics, neuroscience, and psychology to question conventional wisdom about childhood predictors of adult success. And in
Wired to Create
, he zeroes in on highly creative minds: What makes them tick? What can we learn from them, in terms of unlocking our own creative power?
In scintillating keynotes, Kaufman speaks on creativity and intelligence across myriad contexts—in the classroom, in the boardroom, and in our everyday lives. Want to discover your creative self?
Check out some of Kaufman's speaking videos
, and if you're interested, contact us to book him for your next event.
To hire Scott Barry Kaufman, author of
Ungifted
and
Wired to Create
, as the speaker at your next conference or event, contact The Lavin Agency, his exclusive speakers bureau.