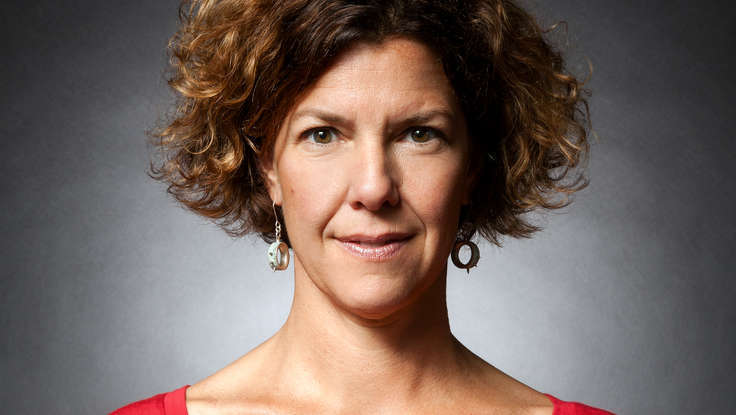 Science
| March 13, 2013
Talk Derby To Me: Jessica Green On Microbes & Humanity At The Roller Rink
If your microbes define your identify more than the cells that make you human, and you are always passing microbes around with other people, are you really a distinct individual? That's a question posed in
Talk Derby To Me,
a new documentary featuring the work of
science speaker Jessica Green.
Green and James F. Meadow are two of the researchers involved in the project, making the doc a true TED Fellows Collaboration. The film examines the role that microbes play in human identity through the lens of the roller derby community. Green's attraction to the project is both professionally and personally driven. She often uses art, animation, and film tools to help visualize the invisible world of microbes as the Director of The Biology and Built Environment Center. Beyond that, a more personal connection to the project exists—Green used to play roller derby under the alias "Thumper Biscuit."
The documentary (a partnership between researchers at the Biology and Built Environment Center and filmmaker Tristan Wheelock) was recently featured in
The L.A. Times
. As Green tells the paper, studying the transmission of microbes between derby girls could help us understand how microbes transfer between individuals. She says that as of now, we do not fully understand if our microbial makeup is predetermined from birth, or whether we acquire them from the people and things that we touch. And, considering the documentary says "90 per cent of what you think of as you—is actually microbes," understanding how they work and how we get them is a crucial part of understanding what it means to be human.
Green, who skated with the Emerald City Roller Girls for several years, saw a connection between her work on microbes and the roller derby community. While playing on the Flat Track Furies,
she says
she was "thinking a lot about the way that being in community with a group of people affected your health and well-being." She adds: "I wondered about the things we were sharing that you couldn't see." She also says her research is trying to determine if we pass microbes around solely through skin-to-skin contact, or through contact with other objects. Roller derby seemed like a perfect fit for the research given that the skaters are constantly crashing into other people
and
other objects during each bout. In projects like this, and in her mind-bending talks, Green exposes us to a world of things we never see—and shows us how these invisible organisms are so important to the way we understand ourselves and the world around us.