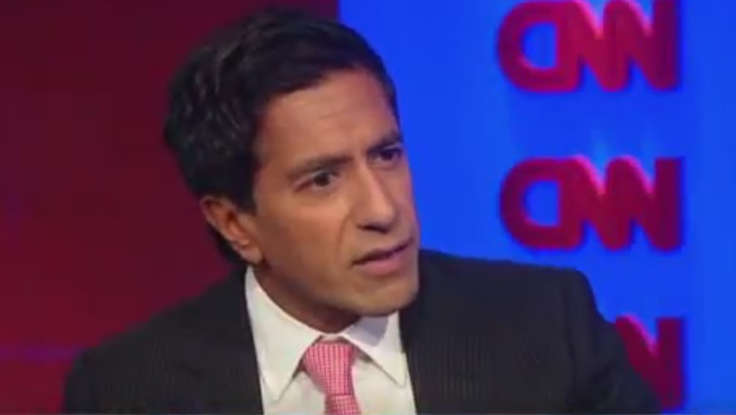 Health
| November 08, 2012
CNN's Sanjay Gupta: Take a Loved One to the Doctor [VIDEO]
Men are far less likely than women to see their doctors for regular check-ups,
Dr. Sanjay Gupta
recently said on his show,
Sanjay Gupta MD
. In a segment with Tom Joyner, the founder of the Take a Loved One to the Doctor Health Festival, the two spoke, with some urgency, about why many people do not visit a doctor as often as they should. Many of today's most ubiquitous illnesses, after all, such as cancer and heart disease, can be caught and treated early with regular checkups. Men, Gupta says, are the worse culprits of skipping these check-ups: "Men are 70% less like to see a doctor than women." When race is taken into account, the gap widens even more. "African-American men are 10% less likely to see a doctor—even on top of that," Gupta says. By encouraging people to take a loved one with them to the doctor, Joyner and Gupta hope that a push from someone you truly care can be the catalyst to forming better health habits.
Dr. Sanjay Gupta cares deeply about the health of Americans, and has spent his entire career helping make health issues accessible to his audiences. Whether in his books, on CNN and other media, or on stage, Gupta's goal is always the same—to help Americans live longer, healthier, and happier lives.