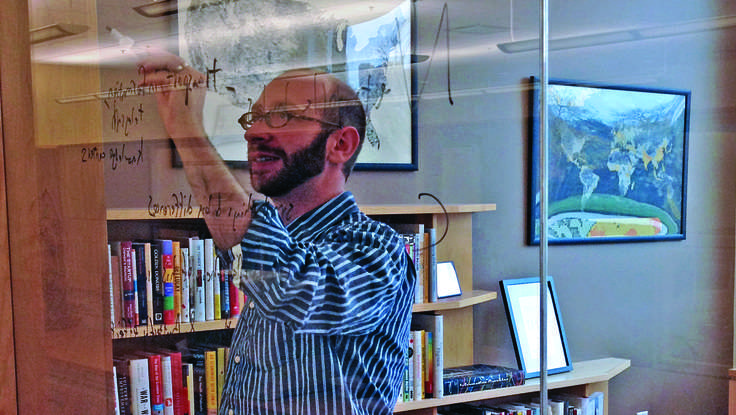 Science
| December 13, 2012
Sam Arbesman In The Atlantic: Changing Facts Bring Us Closer To The Truth
"The path of science is one of getting ever closer to the truth,"
Samuel Arbesman
tells
The Atlantic
. "So in general, as knowledge changes, and even becomes overturned, we are approaching a better understanding of the world around us."
The Half-Life Of Facts
author was recently interviewed by the publication, and shared some of the theories proposed in his new book, and why he thinks that his new model of looking at scientific discovery is a truly positive thing. Arbesman's work in scientometrics has caused a huge stir in both the scientific and non-scientific communities alike. Numerous media outlets have been citing his opinions since the release of
Half-Life
, and the idea that there is a quantifiable shelf-life for factual information is changing the way we evaluate new research and react when previously believed facts are overturned.
Continuing to search for new ideas, even when we believe we already have the answer, is extremely important, Arbesman says. To have a "true picture and understanding of the field," he says we need to focus on what he calls "the long tail of discovery." Even though new discoveries in a well-matured field of study may not be "earth-shattering," he says that they "ensure that we have an unbiased depiction of the world, and see our surroundings in all of its rich variety and complexity." In his talks, Arbesman advocates the importance of never viewing your education as a "done deal." Instead, he says that we should use the knowledge we have as tools for expanding our minds, and make learning new things about the world that we live in a lifelong process.