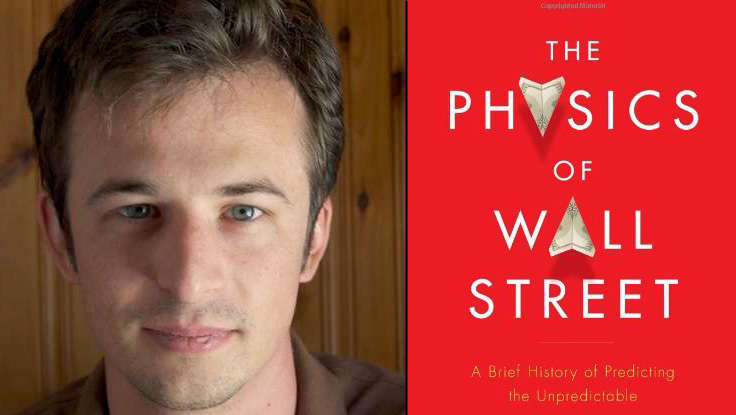 Economics
| January 11, 2013
Rave Reviews For The Physics of Wall Street By James Owen Weatherall
James Owen Weatherall,
our new exclusive speaker, has released a groundbreaking book that takes a novel look at the stock market. Titled
The Physics of Wall Street
, the book offers an insightful analysis of the financial crisis and the role that physics could have played in preventing it. The crisis, he writes, "was partly a failure of mathematical modeling." However, he declares that the real problem "was a failure of some very sophisticated financial institutions to think like physicists." What they needed, he believes, was more physics. On the shelves for less than a month, it has already secured the #1 spot in the categories of Mathematical Physics, Chaos Theory and Finance on Amazon, and is an Editor's Choice pick in
The New York Times
Book Review.
The Daily Beast listed it
as one of its "hot reads" and the
New York Times says
that Weatherall does an "excellent job" recounting past financial blunders.
Here's a roundup of what some other media outlets are saying so far:
"
Physics
is an important book for anyone who embraces the scientific method for improving the lot of mankind."
—
Michael Brown, former chairman of NASDAQ
"A lively account of physicists in finance...An enjoyable debut appropriate for both specialists
and general readers."
—
Kirkus
"Anyone interested in how markets work will appreciate this serious hypothesis."
—
Publishers Weekly