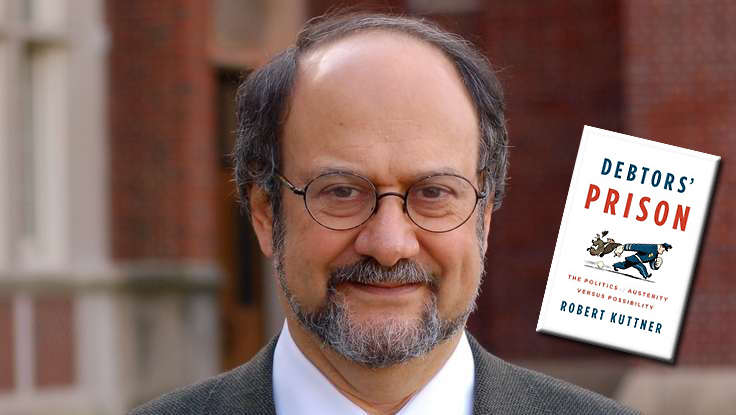 Authors
| June 24, 2013
Austerity Doesn't Work: The NYT On Robert Kuttner's On-Point New Book
College students are drowning in tuition debt. Many Americans have mortgages that are higher than the current value of their homes.
Robert Kuttner,
an economics speaker, doesn't think austerity measures will pull the nation out of this economic slump. In
Debtors' Prison
, he proves that postwar liberalism, not belt-tightening, promoted prosperity in the past. If austerity measures didn't work then, why do our policy makers seem convinced they will today?
The
New York Times Sunday Book Review
agrees with Kuttner's stance. In a prominent new review, they write: "Kuttner's thesis is girded to a historical narrative that yields a coherent, readable and highly impassioned book." He presents two main arguments in
Debtors' Prison
. First, he argues that the U.S. financial meltdown was a product of market excess and the accumulation of personal debt. Second, he stresses that austerity in the midst of crisis is counterproductive. Both conclusions, the
NYT
asserts, are right on the money. Kuttner merges political economics with historical context to pinpoint the cause of America's financial cul-de-sac. And, he provides suggestions on how to get out of it. In his speeches and writing, Kuttner shows us that Americans are living in a debtors' prison. A charge, the
NYT
concludes, that should not and "cannot be easily dismissed."