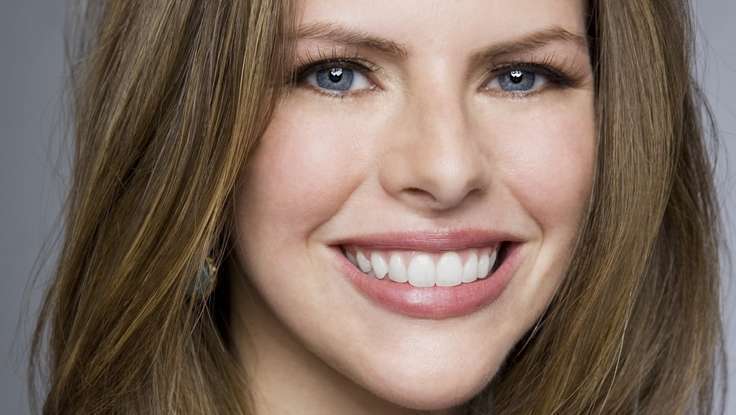 Friendfluence
| April 18, 2013
Carlin Flora: How Small Schools Create Diverse Friendships
Human beings have an instinctual desire to connect with others. In her widely-discussed book,
Friendfluence: The Surprising Ways Friends Make Us Who We Are,
psychology speaker
Carlin Flora
sheds new light into why we need to cultivate our friendships in much the same way we as our familial and romantic relationships. How we form the friendships we do is a somewhat complex issue. In an article Flora published in
Psychology Today
(where she was a Features Editor), she cites that the size of the school we attend can play a big part in determining who we buddy up with. Smaller schools,
new research
has shown, increases the likelihood that students will develop interracial friendships.
Since friendship is driven by what Flora describes as the "similarity drive," meaning we gravitate to people who are the same as us in certain ways, it is likely that students in more populated schools will find many same-race friends who share key values. In a small school, however, it is less likely that kids will find children of the same race who also share their personality, hobbies, political views, etc. This leads them to become friends with those who may not share the same racial background. These findings line up with research by Angela Bahns, who Flora cites in her book. Further, the new study questions the previously held notion that the most satisfying and long-lasting friendships are those where the two parties are very similar. While we are driven towards those who are the same as us, Flora writes that this new research suggests friendships with those who are different than us in some way "might be more satisfying than our mirror-image default pals."
As Flora says in her book, our friendships directly contribute to the choices we make in life. According to Gretchen Rubin, the bestselling author of
The Happiness Project,
Flora's
Friendfluence
is a "fascinating and thought-provoking examination of the new science that explores this crucial element of our lives." Further: "
Friendfluence
is so persuasive that the minute I put the book down, I made three dates to see friends." In her keynotes, Flora shares the eye-opening findings she's uncovered on friendship—how we become pals with someone, how schools and workplaces can create environments that cultivate healthier friendships, and, perhaps most importantly, how these relationships shape who we are.