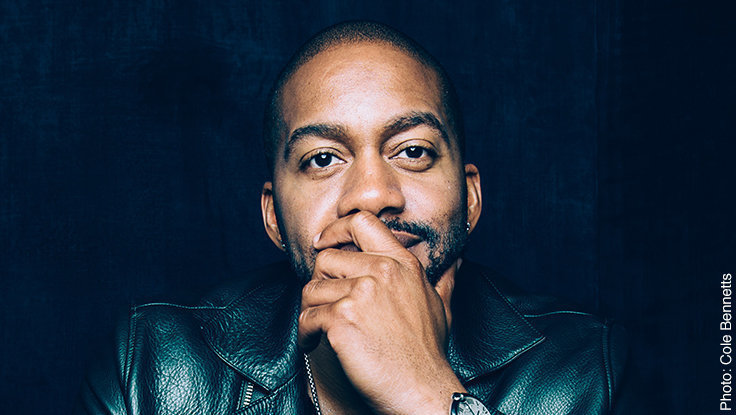 TED Fellows
| March 24, 2016
Prison to the Pen: Introducing New Speaker Mitchell S. Jackson
When the story's all but written, how do we change the ending? When the cycle of poverty, drugs, and incarceration seems etched in stone, what can we do to break it? Award-winning author and 2016
TED Fellow
Mitchell S. Jackson
tells audiences firsthand. Jackson grew up in hardscrabble Northeast Portland: an impoverished and predominantly black neighborhood in one of America's whitest cities. With his family caught up in a world of addiction, his future seemed certain. But after serving 16 months on drug charges, Jackson decided to reclaim his life and pursue his passion—writing. By earning an MFA and releasing his critically acclaimed first novel,
The Residue Years
, Jackson is a testament to how our stories can be rewritten. Now, he enthralls audiences with candid discussions of poverty, race, and his own gripping story, reminding us that no life—no matter how imperfect—is beyond revision.
The Residue Years
interweaves two stories. Single mother Grace has just emerged from rehab, longing for a new purpose in sobriety, while her eldest son, Champ—a semi-autobiographical reflection of Jackson himself—starts selling crack to buy back his childhood home, a symbol of happier times. Two sides of the same coin, Grace and Champ fight for a future that's always just out of reach.
The Residue Years
won the
Ernest J. Gaines Award
, was a finalist for the PEN/Hemingway Award and the Hurston/Wright Legacy Award, and was hailed as "powerful" and "full of impossible hope" by
The New York Times Book Review
. It also secured Jackson fellowships from the Lannan Foundation and the Center for Fiction. And his nonfiction work about his family,
Survival Math
, is due in 2017.
In his keynotes, Jackson explores identities of "blackness" and "whiteness" in contemporary America, recounting his own unlikely success story and discussing the value of starting over. Jackson's struggle—which he conveys with surprising levity—reminds us that we are more than our circumstances. He often speaks in prisons, in youth facilities, and to social programs, reminding those who have faltered that their lives can be theirs to control. When he talks about
social justice
, his angle is intensely personal: stories from his past recall those who made it out, and those who couldn't. Ultimately, Jackson shows us that the passions that inspire us can help us overcome the direst of situations—and that with drive, ambition, and a little hope, supposed casualties can become survivors.
To hear keynote speaker Mitchell S. Jackson's inspiring story at your next event, contact The Lavin Agency speakers bureau.