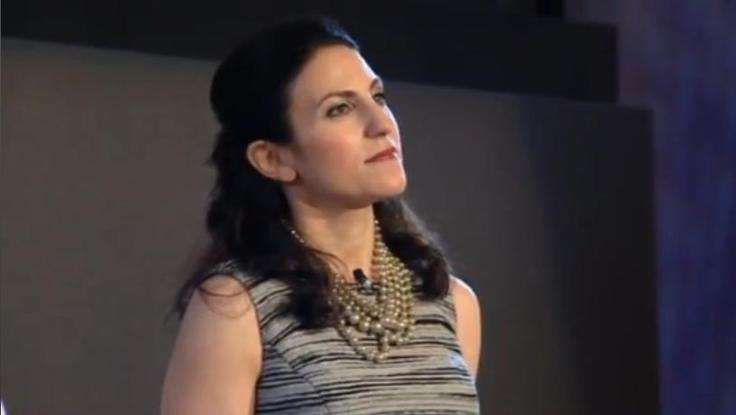 Economics
| December 05, 2012
Poverty vs. Plenty: Gayle Tzemach Lemmon At TEDx Women 2012 [VIDEO]
"Some say this is a lousy time to be a woman,"
Gayle Tzemach Lemmon
says in a new
TEDx Talk
. "On the other hand, some people say it is the best of times to be a woman." So who's right? According to Lemmon, they both are. At the TEDxWomen 2012 event, Lemmon explained that there is a growing gap between the positive advances being made by women who are succeeding in life, and those in disadvantaged areas who are struggling to get by. The difference between these two groups of people, she explains, is "sustained access to opportunity."
"The math simply does not add up when women are left out of the equation," she explains. By not providing women with the same access to resources as men, she argues that we are missing out on a tremendous opportunity for prosperity and profit. As an example, she says that the Food and Agriculture Organization estimates that food could be provided to over 150 million hungry people each year if female farmers were given the same access to resources as men. Further, increasing the number of women with post-secondary education by 1% raises a country's annual per capita income by 0.3% over four years. The potential exists, she explains, to make major strides economically when women are incorporated into economic solutions. "These are not about women's issues," she says, "this is about a prosperity gap and a possibility gap." And that gap, she says, affects all of us.
"Poverty of income does not equal poverty of imagination," she explains. Women are making great strides to not only support themselves and their families, but to improve their economic situation and better themselves and their communities. In her book,
The Dressmaker of Khair Khana
, Lemmon provides a concrete case study of entrepreneurial women in action. The woman profiled in the book created a new business that provided jobs to 100 women in her community—in Taliban-controlled Afghanistan, no less. Lemmon, an Editor-At-Large for
Newsweek Magazine
and
The Daily Beast,
and the deputy director of the Council on Foreign Relations' Women and Foreign Policy program, reports on economic and development issues with a special focus on women. Through the advancement of entrepreneurship, investment, and education opportunities for women, Lemmon says the possibility exists to not only advance the status of women, but that of everyone in the world.