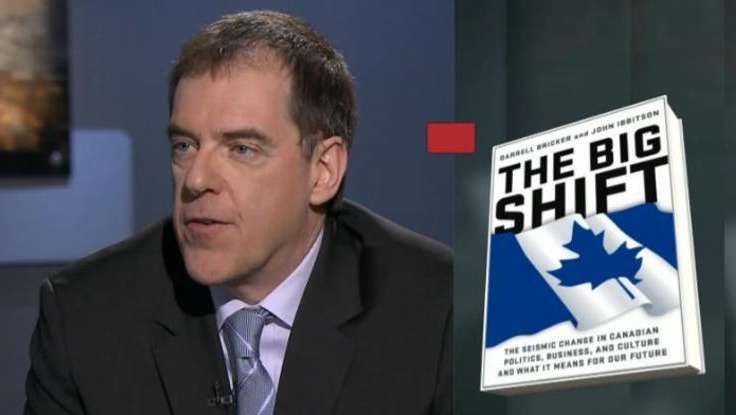 Politics
| March 27, 2013
The Big Shift, By Politics Speaker John Ibbitson, Is An Immediate Bestseller!
"This conservative majority government, whether you like it or hate it, is the product of big tectonic plate shifts going on inside the body of politics—and it's not going to go away,"
politics speaker
John Ibbitson
explains. "It means suburban immigrants in the 905, in alliance with the West, are dominating the policy agenda of the country. And that's going to go on for a long time to come." In this
interview with TVO
, Ibbitson unpacks themes from the
The Big Shift
—the new book he co-authored which has now become a #1 Canadian Bestseller!
In the book, the
Globe and Mail
's Ottawa Bureau Chief paints a striking picture of the new Canadian landscape. The power centre of the country has shifted west, he argues, transforming Canada into a Pacific nation rather than an Atlantic one. The Laurentian Elites—who Ibbitson describes as the political, academic, business, cultural, and media leaders in Toronto, Ottawa, and Montreal—are losing power. The new power players in the nation, he argues, are composed of two groups: The West and Ontario's suburban middle class (espcially the immigrant suburban middle class). Every ten years, he says in the interview, the nation gains a group of immigrants equivalent to the population of Toronto. Those people, he argues, are more likely to side with Western concerns—further strengthening this new power centre. With these changes comes a new Canada, and a new perpetually dominant political party: The Conservatives.
As well as
The Big Shift
, Ibbitson has also authored several other successful books:
Open & Shut: Why America Has Barack Obama and Canada Has Stephen Harper, The Polite Revolution: Perfecting the Canadian Dream,
and
Loyal No More: Ontario's Struggle for a Separate Destiny
. He has also covered American and Canadian politics in a lengthy career rivaled by few other journalists. In his keynotes, he delves deep into the issues—explaining the broad impact that this massive political and demographic shift has for government, industry, and the media.