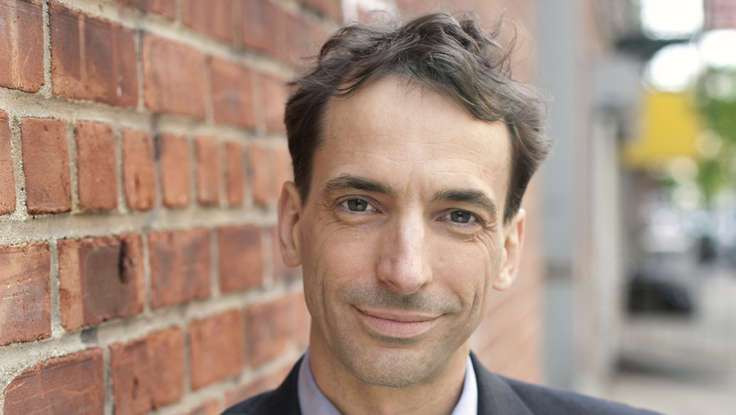 Education
| November 29, 2012
Paul Tough's How Children Succeed Is One of Slate's Best Books of 2012
It's been a good year for
education speaker
Paul Tough
, to say the least. His breakthrough book,
How Children Succeed
, has sparked a conversation about what we currently value in the school system—and why these values need to change. Character, not just intelligence, is vital to a child's development. The latest big-name media outlet to list his book as a vital read is
Slate,
which included the book on its list of the
Best Books of 2012.
Slate
's staff (many of whom are accomplished authors themselves) picked Tough's book because, as the article reads: "As an education writer, Paul Tough goes deeper than anyone I know." The editor who chose Tough's book explains that the ideas he presents in the "well-packaged" chapters of
How Children Succeed
left her "full of hope about how we can make life better for all kinds of kids." In the book he uses the latest in interdisciplinary research to explain how our current system is outdated and why he need to make adjustments to it now to ensure the success of our kids in the future.
Tough also authored the book
Whatever It Takes: Geoffrey Canada's Quest to Change Harlem and America
, where he tackles the challenge of poverty head-on. He provides lessons learned while working with the Harlem Children's Zone as a means to combat poverty across the nation. Some of these lessons overlap with
How Children Succeed
. He explains that children who come from disadvantages situations may not have the same opportunity to learn the vital character skills needed, and institutional changes must be made so that these children are given the same support and encouragement as more privileged children. He also writes for
New York Times Magazine
and contributes to
This American Life.
He incorporates his entire body of work into his speeches, where he shares his fascinating findings on learning. He argues that we need to change the mindset of the traditional education system to focus more on character building—and less on test results.