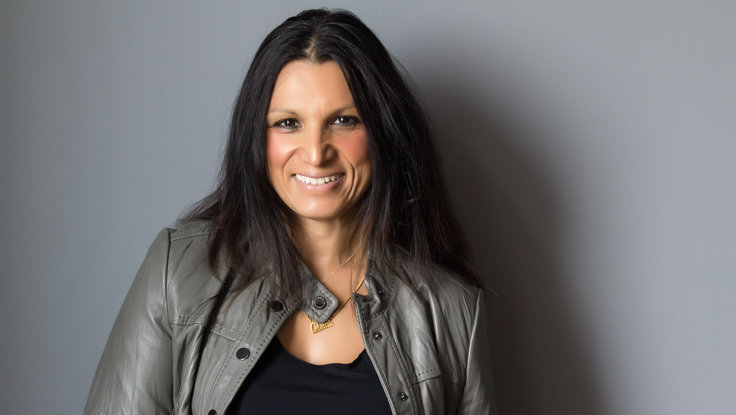 Innovation
| February 18, 2016
New Videos: Chitra Anand on the Disrupted, Tech-Driven World of Work
Today, 'business as usual' is anything but. It's more difficult than ever to stay relevant in our rapidly changing digital marketplace—especially for legacy corporations. To
Chitra Anand
, it's a question of innovation—and not only about getting amazing products to market, but creating new supply chains, management systems, and embracing all the discomfort that comes with a disruptive, tech-driven landscape. As head of Public Relations, Communications, and Corporate Reputation at Microsoft Canada, she's driving a flexible and transparent culture for one of the world's most recognizable tech companies. And in her extremely useful keynotes, she's helping organizations (of all structures!) make the timely leap to the new world of work.
In
the video embedded below
, Anand enjoins business leaders to change how they perceive disruption by encouraging the work of 'intrapreneurs.' If you haven't heard the term, it refers to innovative thinkers who'd otherwise be found forging their own start-ups as traditional entrepreneurs—except here they find themselves working, and disrupting, within more conventional organizations. To Anand, taking the start-up mindset of the entrepreneur, and not only putting it to work, but fostering it within a legacy business, can shake the cobwebs off of worn-out ways and drive progressive change.
Embracing an 'intrapreneurial' mindset also means realizing that learning and opportunity happen in tandem.
In the following video
, Anand celebrates the instructive, surprising power of failure. When we allow people to ideate, experiment, and make trial runs in a flexible, forgiving atmosphere, we can break through obstacles in ways that safe, conservative thinking never could. She calls this method a "fail fast, recover fast" model—in other words, a controlled business environment that never penalizes people for trying something new and imaginative, and that rewards creativity and innovation at every level.
Anand's advice for companies also applies to where, and how, people are motivated to work.
In this third video
, she explains how the traditional office, desk, and 9 to 5 routine has shifted, radically. Today, professionals can work anytime, anywhere, on any device; transformational companies focus on output, rather than input, and have profoundly different corporate ladders. If, as Anand suggests, we can build communities of transparency and collaboration—and allow workers the ability to curate their own time and schedules in these new ways, with a greater acknowledgment of non-traditional roles, obligations, and workplaces—a certain magic can happen. And that's one she's been witness to at Microsoft Canada.
Beyond and prior to Microsoft,
Anand's work
has been awarded IABC Gold Quill Awards and Canadian Public Relations Society Awards of Excellence. She's worked as Director of Marketing at TELUS Corp as it transitioned from a traditional Telco to a sophisticated ICT. Thanks to her, TELUS was also awarded the "Corporate IT Hero" award by the Information Technology Association of Canada for developing Upopolis, an online social networking application for sick children, and was recognized by Business for the Arts for the exceptional effectiveness of its partnerships with arts organizations.
The bottom line is that if your organization is looking to adapt to the cutting edge of market trends, technology, and consumer behaviour, then
Chitra Anand
is a natural choice for keynote speaker. Whether advising groups on business strategy, innovation, digital and social media, marketing, or beyond, she has the big vision and the raw experience to make a powerful impact, no matter who, or what, she's speaking to.
For more information on booking Chitra Anand as the keynote speaker for your next event, contact The Lavin Agency speakers bureau.