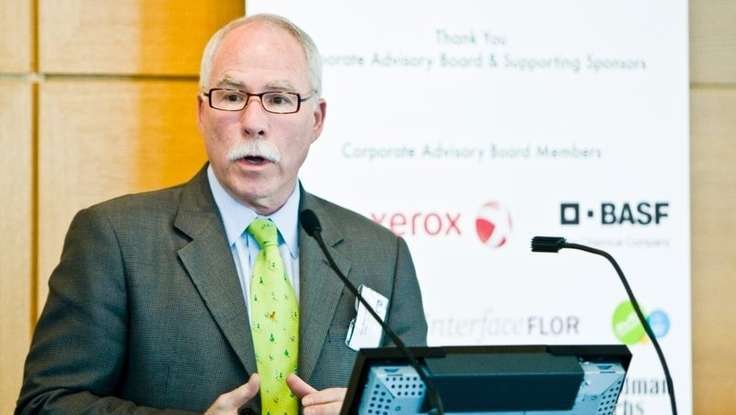 New Speakers
| September 12, 2013
New Speaker: Joel Kurtzman Shares An Uplifting Look At America's Economy
Joel Kurtzman
, a
new speaker
at The Lavin Agency, is a senior fellow at Wharton's SEI Center for Advanced Studies in Management, a Senior Fellow at the Milken Institute, and was formerly the economist for the United Nations. With credentials like that (and we've only given you the shortlist!), the lauded businessman has a wealth of insight on leadership, international and American economics, and the energy revolution. Kurtzman is also an accomplished writer: He's a former Editor-in-Chief of the
Harvard Business Review
, business editor and columnist at
The New York Times,
and columnist for
Fortune, Chief Executive, and the European Business Forum.
He's also authored 23 books. In his new book,
Unleashing the Second American Century: Four Forces for Economic Dominance (
to be published in January, 2014
),
he highlights America's strengths—manufacturing, intellectual creativity, energy reserves, and trillions of dollars of private capital—and debunks popular notions of the nation's decline to deliver a vital, hopeful message of growth and prosperity.
Above Left:
Unleashing the Second American Century: Four Forces for Economic Dominance
, Joel Kurtzman's positive, uplifting new book about the economy. Above Right: Kurtzman talks about
Common
Purpose
, his book on leadership.
How can Joel Kurtzman's keynote takeaways help your organization? Check out a rundown of his talk, "Unleashing the Second American Century," below:

In this keynote, Joel Kurtzman shows that all the talk about the relative decline of the United States is not only baseless—it's dead wrong. A widely-held misconception is that "America doesn't make things anymore." But the U.S. is by far the world's dominant manufacturing power—and growing. America also has a stunning level of talent and creativity in the world's fastest-growing economic sectors, such as biotech, pharmaceutical, computer hardware and software, and telecommunications. Due to shale and gas, America has the world's largest energy reserves, and is more favorably endowed than even the Middle East. Finally, America has an unprecedented amount of capital now idle—approximately $4.4 trillion, a sum that is about $1 trillion larger than the German economy, the world's fourth largest. Together, these forces will transform the United States. In this positive, buoyant talk, Kurtzman provides inspiration for the business community and insight for the investors. When we fully grasp the opportunities in the U.S., he says, prosperity will return—and much faster than we now think possible.
To book Joel Kurtzman for a speaking engagement, contact The Lavin Agency.