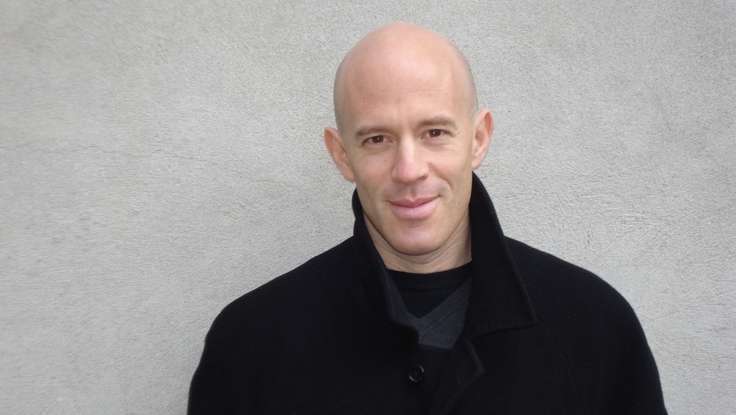 Health
| August 20, 2013
What Do Women Want? New Speaker Daniel Bergner Shares His Provocative Answer
What do women want? It's an age-old question that
Daniel Bergner
has tackled in his "explosive new book about female desire" (
The Guardian
) that "should be read by every woman on earth" (
Salon
). As one of Lavin's
new speakers
, the author is changing the conversation about sex, and, about who we are as human beings. Drawing from the groundbreaking research in
What Do Women Want? Adventures in the Science of Female Desire
, Bergner's keynotes give audiences new perspective on this hotly debated subject matter. He wants to start an honest discussion about sexuality, the interaction between men and women, the role of the pharmaceutical industry in our lives, and bring an awareness to how pre-conceptions shape our beliefs and emotions.
In his talk, Bergner explores the societal beliefs on women and sex. You've probably heard these widely accepted notions: men are programmed by evolution to be less monogamous than women; male sexuality is more visually driven than female desire; and female sexuality is less raw, more dependent on emotion and somehow more "civilized" than male lust. Daniel Bergner strikes down these presumptions in his new book
What Do Women Want? Adventures in the Science of Female Desire
. These antiquated beliefs have got to go, he says—and he has the research to back it up. In his groundbreaking—and provocative—talks, Bergner captivates audiences with new scientific research and deeply personal stories that turn our conventional ideas about female desire and arousal upside down. And, beneath these findings lies a powerful message about how our perception is shaped by our pre-conceptions. Bergner leaves audiences with honest answers to these profound questions: Who are we sexually? How does our sexuality shape our relationships and who we are as human beings? And how does sexuality influence human nature as a whole? Our society's understanding of female sexuality is on a significant journey, says Bergner. It's time we all joined in.

To book Daniel Bergner as a keynote speaker, contact The Lavin Agency Speakers Bureau.