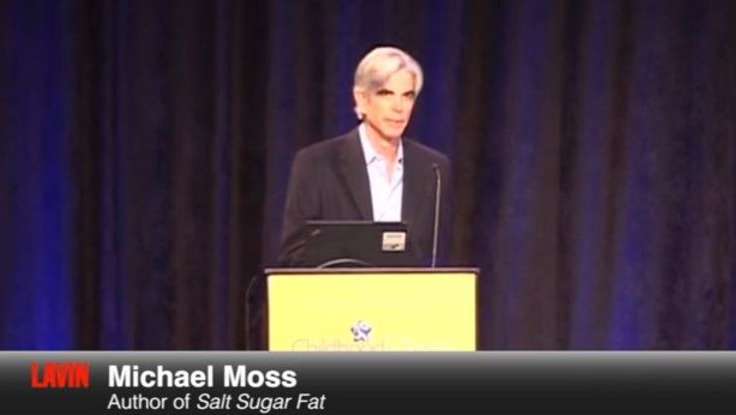 Health
| August 06, 2013
New Lavin Videos: Michael Moss on Big Food and Why We Love Salt, Sugar, and Fat
We have some fresh
Michael Moss
keynote footage up, for those interested in how the Pulitzer Prize-winning author found himself more and more involved in uncovering the salt, sugar, and fat central to processed food producers' bottom lines. Turns out it had something to do with
peanuts
.
Next up is
his take
on processed food science's insider-speak. If "moreishness" is your thing, keep reading.
In this clip Michael Moss
suggests
an unlikely catalyst for change in the processed food industry: cigarette companies. He says Phillip Morris (which has owned General Mills and Kraft at points in its past) and co. can teach food makers a thing or two about losing trust and money. It might work.
As for Kraft we hear how they tried, earnestly, to be good.
They failed
. In the food industry going it alone means that almost certainly someone will eat up your market segment with saltier, sugarier, and fattier goods. Success, therefore, lies in collaborative efforts and/or blanket regulation.
And when you hear about how
easy it is
to rely on salt to hide bad food in the name of shareholder satisfaction, you'll want to hear more about how and when our food industry starts caring about us again.
To read more about Michael Moss and watch his other videos, including ones from a recent visit to Lavin's Toronto office, head
here
.