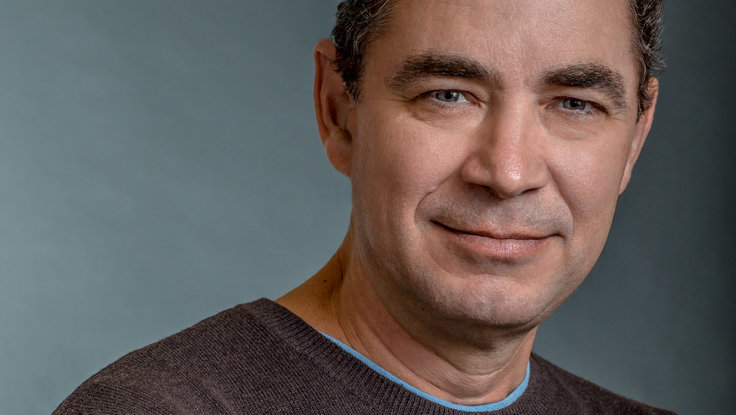 Authors
| August 17, 2016
Meet Guy Lawson, the Journalist Behind War Dogs
This Friday (August 19), the crime-war-comedy biopic
War Dogs
hits theaters, starring Jonah Hill, Miles Teller (
Whiplash
) and Bradley Cooper.
War Dogs
tells the unlikely story of Efraim Diveroli and David Mackouz, two twenty-something Miami hustlers who land a massive contract to supply weapons to U.S. troops in Afghanistan. And while you may see it in all its silver-screen glory this weekend, the movie actually
began as a Rolling Stone article
, penned by bestselling author (and Lavin's own)
Guy Lawson
.
Originally featured in the March 16, 2011 edition of the
Rolling Stone
, Lawson's article was soon expanded into a full-length book—and
New York Times
bestseller—called
Arms and the Dudes
. Recently, he
sat down with the LA Times
to talk about the article/book/movie, the tricky business of dramatizing nonfiction, and the serious, moral angle underscoring the film.
"I like it," Lawson says of the film adaptation. "They got a lot of it in. But you watch the end and you think it's about these guys. It's not. It's about the system. War profiteering isn't a crime anymore. It's a business model. These guys didn't break the law. The law broke them."
Lawson's penchant for gritty true-crime scoops extends beyond
Arms and the Dudes
, however.
Octopus
, another Lawson book, focuses on hedge-fund fraudster Sam Israel, who nearly pulled off the craziest con in Wall Street history. And in
The Brotherhoods
, Lawson introduces us to Stephen Caracappa and Louis Eppolito, two rogue NYPD cops who were turned by the mob.
If you're a fan of
War Dogs
, you'll be excited to hear that more projects from Lawson are in the works.
Octopus
is being turned into a HBO telepic, with Peter Gould (
Breaking Bad
,
Better Call Saul
) attached to write and direct, and
The Brotherhoods
has been picked up by Warner Brothers. Most recently acquired is
Ice Pack
, set to star Will Ferrell, in which a Minnesota doctor and an insurance salesman plot the first successful North Pole expedition.
Evidently, we'll be hearing more from Lawson in the years to come. Until then, check out the trailer for
War Dogs
below.
To hear journalist and author Guy Lawson tell the fascinating stories behind his books
Arms and the Dudes
,
Octopus
, or
The Brotherhoods
, book him for your next event by contacting The Lavin Agency speakers bureau.