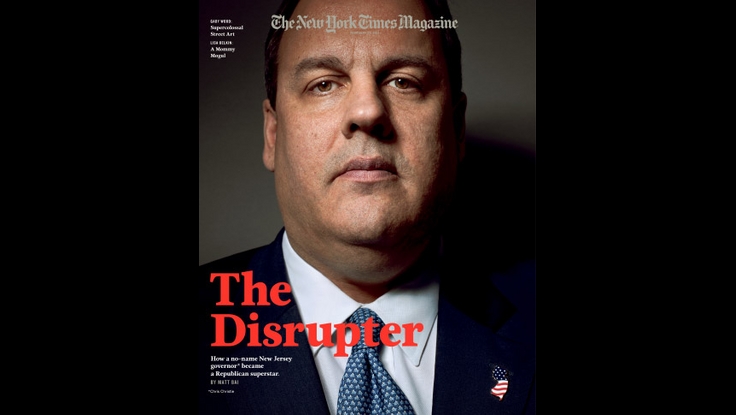 Articles
| March 01, 2011
Matt Bai Returns to (The Cover of) The New York Times Magazine
This weekend, Matt Bai made his triumphant return
to
The New York Times Magazine
with a high profile cover story on Chris Christie — "the most celebrated Republican in America," according to the article's tag line. The first paragraph is a model of journalistic compression; political insight; and Bai's inspired abilities, as a writer, to make American politics accessible to just about anybody.
From Matt Bai:
Like a stand-up comedian working out-of-the-way clubs, Chris Christie travels the townships and boroughs of New Jersey­, places like Hackettstown and Raritan and Scotch Plains, sharpening his riffs about the state's public employees, whom he largely blames for plunging New Jersey into a fiscal death spiral. In one well-worn routine, for instance, the governor reminds his audiences that, until he passed a recent law that changed the system, most teachers in the state didn't pay a dime for their health care coverage, the cost of which was borne by taxpayers.
Keep reading
Matt Bai
: How Chris Christie Did His Homework at
The New York Times Magazine.