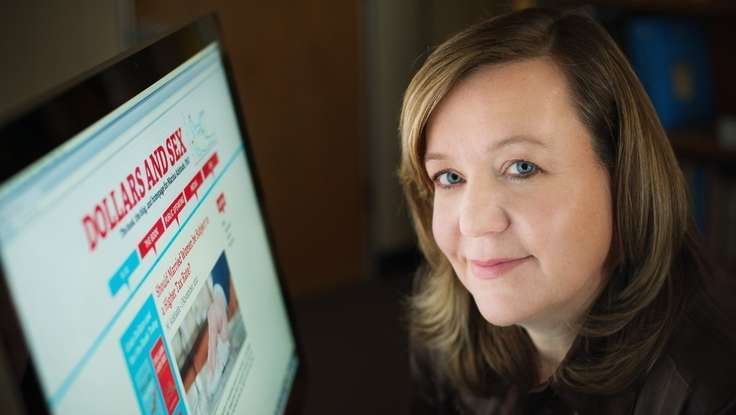 Economics
| January 11, 2013
Money & Love: Marina Adshade On How Economics Affect Relationships
Dr. Marina Adshade
is an economist that's taking money into the bedroom by analyzing the role that finances play in our love lives. "Economics tells us a lot about human behaviour," she explains in an
interview on CBC
, making it an excellent analytical tool for explaining why we do what we do in relationships. As she details in her interview, and in her economics classes, income and education are playing a vital role in how we choose our mates. This marks a significant shift, she notes, that has become increasingly more prevalent over the last 40 years. "I think that people really are searching for somebody who's very similar to them in terms of their income and education," she tells CBC. People are often guided by a checklist when it comes to picking mates, she says—whether they admit it or not.
"I think the relationships that last are the ones where people are the most similar," she argues. While she says that she does believe in love—despite focusing on relationships from a very theoretical perspective—she likes using an economic framework for understanding how we pair up. It's measurable, she explains, and believes we can gain more by looking at what people do through concrete stats rather than qualitative method which aren't always 100% truthful. While there is still a lot we don't understand about falling in love, we can use economic analysis to learn a bit more about love and sex.
These points are addressed at length in her lectures at the Vancouver School of Economics at the University of British Columbia and in her forthcoming book
Dollars and Sex: How Economics Influences Sex and Love
. She challenges the status quo and reshapes what we think we know about intimacy and mating. A perfect balance of wit and hard-hitting research, Adshade gives eye-opening talks on human relationships from an economic perspective.