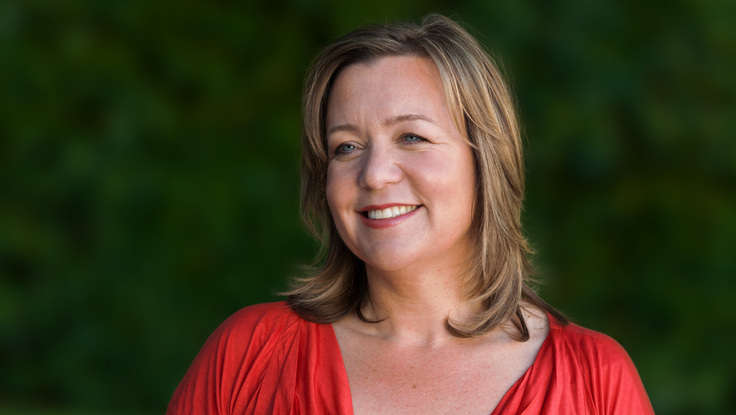 DOLLARS + SEX
| October 15, 2012
Our New Speaker Marina Adshade, on Love and Sex (and Economics Too)
The Lavin Agency is pleased to welcome our newest speaker, economics professor
Dr. Marina Adshade
. In her hotly anticipated book,
Dollars and Sex: How Economics Influences Sex and Love
, due in 2013, Adshade redefines our understanding of human sexuality and relationships through an unexpected economic framework. We've read the galley, and it's a fun, informative book—a totally refreshing take on two classic subjects. A popular professor, Adshade explores dating and marriage, and everything in between (promiscuity, infidelity, the relation between sex and happiness) using the principles of supply and demand, among other market forces.
In funny and eye-opening talks, she offers a unique and revealing approach to our personal lives. She answers important questions about love and sex in the 21st Century with empirical research and entertaining anecdotes. Adshade talked to us recently about her speaking style, seeing the world through the lens of economics, and what she wants her audiences to walk away with.
What are the key ideas that you want your audience to walk away with?

That every option, every decision, and every outcome in matters of sex and love is better understood through economics. Beyond data and theory, understanding the way these markets operate provides a structured way to think about the world around us. In an era in which sexuality and relationships are mired in politics and personal values, it is a refreshing approach to take that can be very revealing.

Becoming a public speaker has always been my end game, so to speak. I am passionate about economics and I think it is important to encourage others to see the world way economists do. I don't think we have all the answers, but but we have something to bring to the table along with sociologists, evolutionary biologists, psychologists and anthropologists. Public speaking gives me a chance to do that.
How would you describe your speaking style?
There are many, many speakers out there who do a great job at engaging their audiences. Having said that, I can't tell you how many times I have sat in an audience thinking "Wow, this guy is a great speaker" and then later, upon reflection, realized that, while engaging, the talk was seriously short on content—it was all sizzle and no steak. I want my audience to be entertained, and because of that, I instill my talks with humour and storytelling. I want my audience to still be thinking about my talk the next day, and the day after. I strive for steak and sizzle.