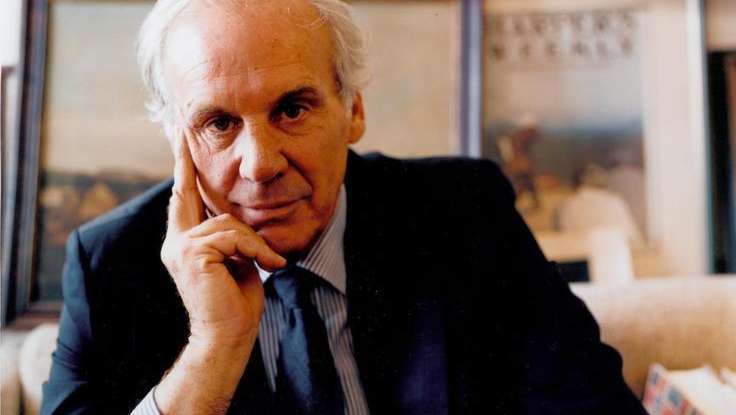 Buzzfeed
| November 01, 2012
Lewis Lapham:Quarterly Fights Ignorance in the Age of Buzzfeed
If the Internet has made a world of information available at the click of a mouse, why then,
Lewis Lapham
laments, are people not seeking it out? And if they are, why are there layers and layers of near useless results popping up in our Google search results ahead of the great texts of our time? When Lapham left
Harper
's in 2006, (where he was the Editor for 30 years), he wanted to do something that harnessed the power of digital technology for the purpose of learning, and create a collection of decades worth of invaluable writing in one location.
Lapham's Quarterly,
which
Ron Rosenbaum of Smithsonian
describes as, "a kind of hip-hop mash-up of human wisdom," became that archive. He also says that, "[
Quarterly
's] very presence wounds us with our ignorance. Leaves us no excuse for not having read—or at least glimpsed—the possibilities that the history of thought offers."
Lapham had been thinking about the online magazine since 1998, he says in the
Smithsonian
article. After assembling a collection of texts about the end of the world (spanning generations and including a multitude of thinkers and writers), he thought about how similar ideas have been executed many times over the ages.That led to the creation of
Quarterly;
an alternative to sites like Buzzfeed, which he argues have cluttered up the Internet and hidden quality writing deep in the second and third pages of Google. "I think that the value is in the force of the imagination and the power of expression," Lapham says in the article. "That's the power of words and that's a different power than the power of the Internet. And I'm trying to turn people on to those powers and it's in language."
It's his dedication to literature that earned Lapham several National Magazine Awards for publishing only the best and most thought-provoking writers, while constantly overhauling and re-working the scope of
Harper
's. His breadth of knowledge spans decades and he calls on both historical and contemporary insights when he addresses pressing and controversial issues in his enthralling speeches. Never without an insightful quote or an articulate analysis, Lapham writes—and speaks—with a voice that demands attention.