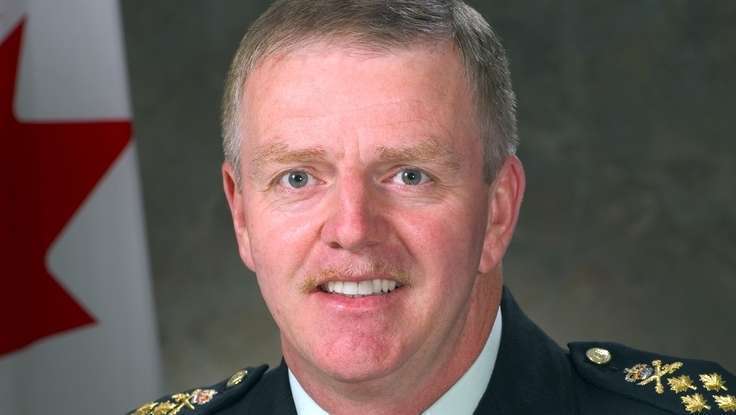 Leadership
| March 28, 2013
Leadership: Rick Hillier Uses "Humour & Patriotism" In His "Engaging" Talk
Using his signature blend of patriotism and humour,
leadership speaker Rick Hillier
had attendees at a
Nav Canada
keynote "eating out of the palm of his hand,"
a reviewer wrote
. In what was described as an "engaging address," the retired General shared riveting stories of his time as the commander of NATO forces and the Chief of Canada's Defence Staff—the highest rank in the Canadian forces. When he joined the speaking circuit in the late 2000's, Hillier translated his extensive military leadership experience into advice for people in any industry. A major theme of this recent keynote the
Cornwall Seaway News
reports, was the importance of what Hillier calls "
perpetual optimism
."
"That tool, which doesn't cost you anything, can inspire people who work for you," he said in his 90-minute talk. "You can change an organization by the way you carry yourself." Another important leadership skill is focusing on people first, not just the process itself. As he explained in
other speeches
, and his popular book
Leadership: 50 Points of Wisdom for Today's Leaders
, inspiring the people you preside over can push them to be the greatest they can be. In the Cornwall speech, he recounts a time when he brought the NHL Stanley Cup to his troops to boost their spirits during a particularly tough stretch in Afghanistan. "These kids were stressed," he said during his talk. "When we got there, with the Stanley Cup, you could just see the stress bleed out of them." This may not have directly attributed to tactical efforts, but as Hillier stresses, it helped strengthen his team. That way, they could charge ahead stronger and more optimistic—and, with a deepened respect for their leader.
Highly is highly sought after for talks like this one, as he can apply the lessons he has learned through years of service to any situation. His track record in the armed forces—leading troops of all ranks across the globe to victory in numerous high pressure situations—makes him an authoritative voice on achieving goals. Outgoing and charismatic, Hillier has earned the respect of his troops, his audiences, and, of the nation as a whole.