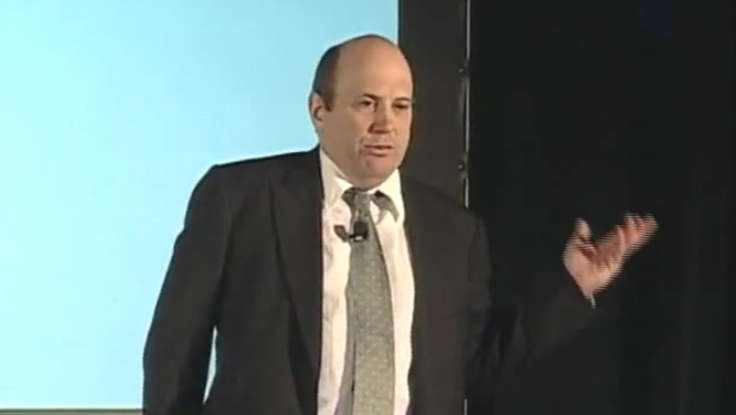 500 Days
| November 01, 2012
Kurt Eichenwald's 500 Days: A Necessarily Dispassionate Narrative on 9/11 [VIDEO]
When
Kurt Eichenwald
was asked why he decided to write his newest book,
500 Days
, after so much time had passed since 9/11, he began his response by saying simply: "I'm drawn to controversial topics." In his time as a journalist, the Pulitzer Prize nominee and two-time George Polk Award-winner has written an array of investigative reports and several books that have uncovered or explored corruption at its very deepest level. When it came to the events of 9/11, and what took place thereafter, Eichenwald told the audience at the
2012 Texas book fair
that he felt there was too much speculation and not enough fact in the discourse.
"Facts were never portrayed in the context of what happened," he said, "[they were] portrayed in the context of 'what do I think about what I think happened?'" With the media providing no real in-depth, factual account of the events, he said he, "decided there needed to be a dispassionate narrative." In the interview, Eichenwald answered questions both from a moderator and the audience, explaining that his account of the 500 days after 9/11 was an attempt to give people more information without clouding their judgment with opinions. Something, he jokes, was difficult considering there are—and will always be—people on both sides who think you are biased when it comes to political discussion.
"When you get further and further out, people have less and less information," he said. He added that when people have less information, the decisions made by other people seem simple, when, in reality, the decisions on policy after 9/11 were far from easy to make. By writing the book, he said he hopes to have created an account of the events to help people understand the complexities surrounding the situation. In a style similar to his two other books,
Conspiracy of Fools
and
The Informant
(the former soon to be a film starring Leonardo DiCaprio and the latter, a major motion picture starring Matt Damon),
500 Days
is intellectually stimulating and fast-paced. When writing, or when speaking before an audience, Eichenwald digs to the heart of some of our most pressing issues—and uncovers truths that open our eyes to what's truly happening in the world around us.