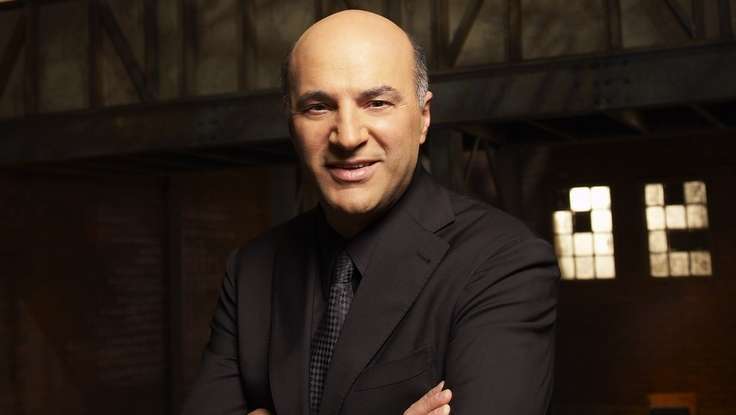 Personal Finance
| January 15, 2013
Kevin O'Leary Answers 50 Questions About Money In His New Book
"Money can be a very powerful ally or a very powerful enemy if you don't treat it properly,"
Kevin O'Leary
says in a interview about his new book
Cold Hard Truth on Men, Women & Money
. A followup to his first effort,
Cold Hard Truth On Business, Money & Life
, the business mogul has served up a second helping of advice to whip your finances into shape. In
The Chronicle Herald
interview, O'Leary explains that he is constantly asked for advice on money matters. "I keep getting the same questions over and over again," he says, "for example, about divorce or about how to raise children (to be responsible) with money so I've taken 50 of them and I've written an answer to them from my point of view."
Well-known for his candor when it comes to finances—both on
Dragons' Den
and in his keynotes—he provides readers with a no-nonsense guide to making better life choices. They won't necessarily make you rich—but they will ensure that you can live comfortably well into your retirement. Have a $5 a day coffee habit? He says that has to go. Do you turn to shopping to give your mood a boost? O'Leary says to cut that out, too. And those pricey work-week lunches that you treat yourself to? Start brown-bagging your meals if you want to put extra money in the bank. He also advises to pay down your debt, avoid divorce lawyers until absolutely necessary, ask for a post-marriage pre-nup, and think long and hard about whether purchasing an item is worth giving up your interest-earning cash.
How can you start to get your spending under control? "I have this concept called a 90-day number where you simply sit down for an hour and take all of the receipts that you spent money on (over three months) and put it down on paper and take everything you have as an income and just compare those two things," O'Leary suggests. By doing this, you can help prevent yourself from sliding into debt. O'Leary learned these lessons the hard way as a teenager, and says he will never make the same mistakes again. As the judge of
Dragons' Den and Shark Tank
, the owner of O'Leary Funds (a $1.7-billion mutual fund company) and several other enterprises, it's safe to safe he knows a thing or two about making, and saving, money. And if you are ready to hear the cold, hard truth about getting your finances in order—O'Leary has just the advice you need.