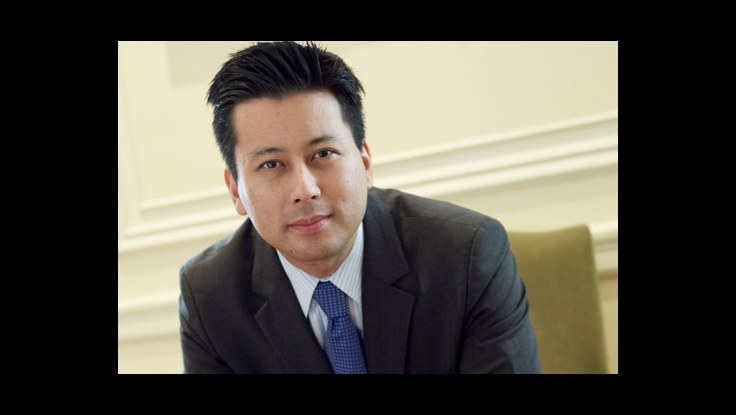 Diversity
| May 26, 2011
Kenji Yoshino: How Corporations Are Leading the Way in Civil Rights
Kenji Yoshino, a laywer and popular NYU professor
is one of the most eloquent and accessible voices on American civil rights today. His landmark book,
Covering
, a hybrid memoir and legal manifesto, addressed the victories and limitations of the movement while pointing a way forward. Today, it remains a popular college common read.
Yoshino's current project—which expands on some of the issues explored in
Covering
—looks at the leadership role corporations are taking in the advancement of civil rights. Called Civil Rights, Inc. the project examines how and why corporations have become the new engines of national and global diversity and inclusion.
Corporations have traditionally been seen as the enemies of civil rights, Yoshino acknowledges, usually pictured at the defendant's table in lawsuits. Recent years, however, have seen a sea change in the relationship many corporations have to traditionally underrepresented groups. Corporations are now using the most innovative social science techniques to smoke out implicit racial bias, fashioning the smartest work-life policies to retain women, and playing a crucial role in the national and global struggle for LGBT equality. Along many dimensions, corporations have become the thought leaders in this era of civil rights.
Yoshino explains:
The reason for this paradigm shift is clear—corporations have come to understand the "business case for diversity." The changing demographics of the United States, as well as globalization, mean that corporations must ensure that they have access to the broadest pool of talent and consumers.
In his unfolding project, and on stage, Kenji Yoshino explores the promises and the pitfalls of this new "market-based" civil rights paradigm, not just for corporations, but for the United States and the world.
Read more about civil rights speaker Kenji Yoshino.