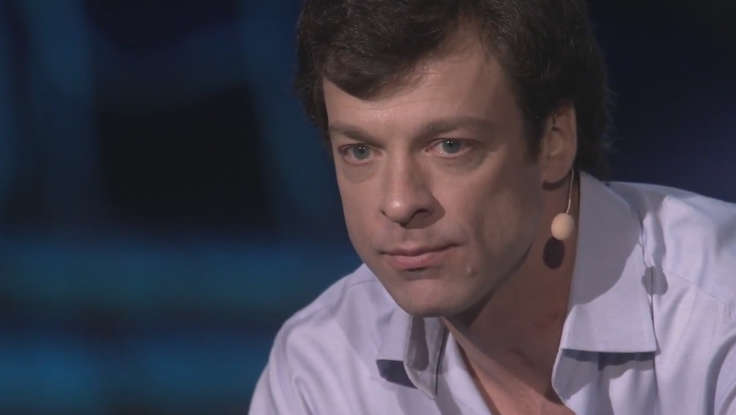 Motivation
| April 17, 2013
Before & After: Joshua Prager's TED Talk On Moments That Change Our Lives
The first time
Joshua Prager
contacted the man responsible for breaking his neck at the age of 19, he says his call was responded to with "nonchalance." Many years later, when the two finally connected in person, the meeting was, once more, far from what Prager had expected. In his unforgettable
TED Talk
(embedded above), he chronicles the details of his journey from athletic 19-year-old, to car accident victim, to temporary quadriplegic, to hemiplegic. And, how the meeting of the man who was the root cause of these life events gave him new perspective on genes, fate, and human nature.
Upon finally meeting Abed—who broke his neck in that fateful car crash—in person, Prager sought but one thing: remorse. His life had changed in an instant because of this man's actions. "I wanted to hear this man say two words: I'm sorry," says Prager. "People apologize for less." With prose-like description and a lack of saccharine sentiment, Prager describes his life after the crash, and how he finally met the man who would deny him the remorse he was looking for. Abed did not offer apologies for the accident, Prager recounts. It was not because "he was a particularly bad man, nor a particularly good man," he notes, but because "he was a limited man." He had absolved himself of guilt for the accident's outcome. He had made the unfortunate events of that day palatable to himself.
"This," Prager tells the audience, "is the last of the human freedoms: to choose our attitude in any human circumstance." Prager's life changed the day Abed's vehicle came hurtling into contact with the minibus Prager was riding in. The stories he wrote as a journalist for
Vanity Fair, The New York Times,
and
The Wall Street Journal
(where he was a senior editor) seemed to reflect his own experience. They all had 'befores' and 'afters'. Whether it was an incident that impacted the body, the mind, or the soul, Prager wrote about people's lives that had, not unlike his own, been changed in a single instant. He lays out the lessons learned from his life before and after the crash both in his talks and in his newly published book,
Half-Life: Reflections from Jerusalem on a Broken Neck
. Receiving critical acclaim since its release, the book documents his journey and how life's contrasts impact what we value. Everyone can know the good, he said, through experiencing the bad. As he concludes his talk, "you know death so you may wake each morning pulsing with life."