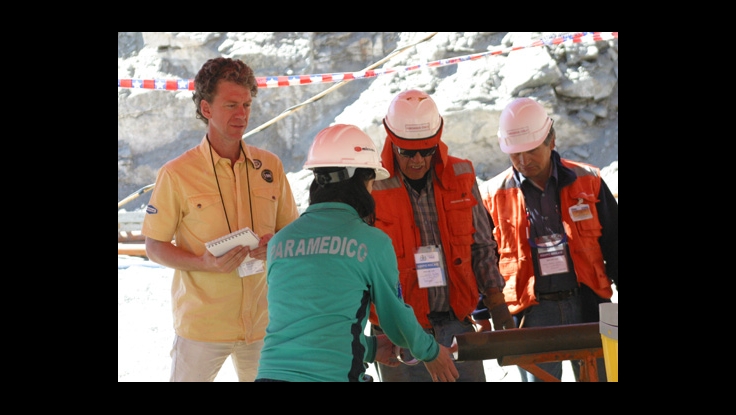 Leadership
| June 01, 2011
Jonathan Franklin: The Gripping, Still Resonant, Chilean Miner Story
There is only one person who had the access
, the tenacity and the journalistic eye to write 33 Men—the heroic tale of the trapped Chilean miners that continues to resonant long after their triumphant rescue.
Jonathan Franklin
,
The Guardian
's Chilean correspondent, reporting at the lip of the mine, was at critical planning meetings, interviewed key players, and read deeper than anyone into the incredible survival saga. In a story that captivated over a billion people, Franklin was the go-to person feeding the globe's desire for second-by-second updates. on the courageous miners trapped 700 meters underground for 69 days.
Described as a "gripping account of one of most incredible survival stories this side of Greek mythology" by
Publishers Weekly
, Franklin's skillfully wrought narrative brings together families, governments, corporations, and the world.
Franklin's sharp investigative approach, evident in his striking keynotes, continues to skillfully distill the story into a modern parable on the triumph of human spirit—offering valuable lessons for anyone in a position of leadership. Nations came together to literally move a mountain to set the miners free. And, despite deeply set divisions, the world united as well—sharing in the pain, the hope, and ultimately the jubilation of victory against all odds. This is a story that, even years later, will remind audiences that international news need not always be cynical and divisive—that, when we put our combined resources to solve a daunting problem, the human capacity to get something done is an incredible thing.
Read more about investigative journalist Jonathan Franklin