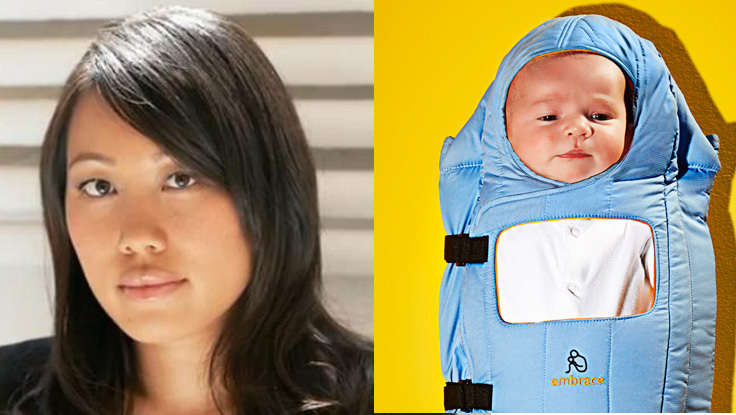 Wired 2012
| October 25, 2012
Jane Chen at Wired 2012: Embracing Simplicity Creates Great Products
Jane Chen
, a TED India Fellow, TED Senior Fellow, Echoing Green Fellow, and Rainer Arnhold Fellow, has been chosen among a group of top innovators to speak at the
Wired 2012 Conference
. Taking place in London, England, the two-day event will feature the
"ideas, innovations and people reshaping our world."
Chen is the co-founder of
Embrace
, a social enterprise responsible for creating low-cost baby incubators called the Embrace Infant Warmer. According to their website (and data from the World Health Organization), 20,000,000 low birth weight and premature babies are born each year. Sadly, 450 of them die every hour because they are unable to regulate their own body temperature. The incubator was created to provide a solution for those in developing countries who cannot afford, nor have access to, traditional baby incubators. Their ultimate goal is to expand from this product and eventually create a whole line of low-cost healthcare technologies.
Chen, like many of our
TED Fellows
, harnesses the power of basic—but brilliant—ideas to bring much needed change to the people in the world who need it most. Chen values simplicity in her business model; transforming traditional methods of innovating and operating by focusing on the needs of the end user. Featured in media outlets such as
Forbes
and
TIME,
and named as a
Dove Real Role Model
, Chen's forward-thinking approach to social change is a mantra applicable to all industries. Her speeches present a back-to-the-basics philosophy, as she explains that sometimes the simplest ideas have the greatest potential to make a difference.