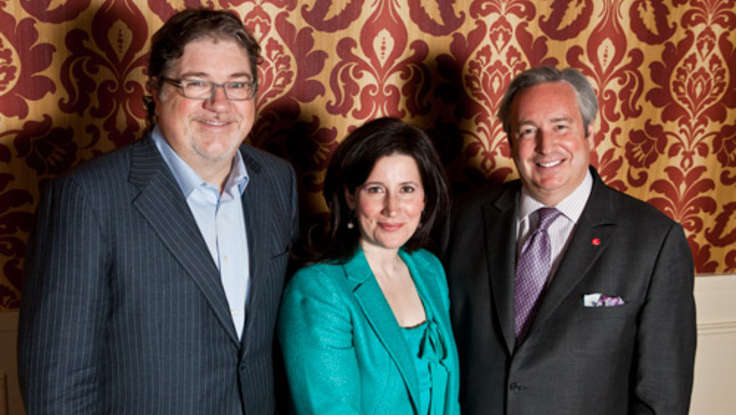 Opinion
| April 16, 2012
The Insiders: Jaime Watt & David Herle Turn Politics Into Appointment Viewing
UPDATE: Tickets are still available for the Insiders live event in Toronto. Click the link below for more details
The Insiders Panel, on CBC, may be the smartest,
most entertaining ten minutes on television news every week. Airing as part of
The National
, the "Insiders"— Lavin speakers
David Herle
and
Jaime Watt
, as well as Kathleen Monk—rip back the veil from the crowding political newscycle to make sense of the events that matter to this country's industries and citizens. They're highly opinionated, yet refreshingly agreeable—and their engaging take on politics is catching on.
Jaime Watt, a political strategist and Executive Chairman of Navigator, has led bold and creative election campaigns that have transformed modern Canadian politics. David Herle, a Principal Partner at the Gandalf Group, is a nationally recognized leader in public opinion research: his finger-on-the-pulse take on what citizens are thinking about various issues grounds the panel in the language of regular Canadians.
In their joint keynotes, the Insiders offer a customized discussion of the days' events and how they directly affect your industry. Speaking of which: The Insiders will be speaking together at The Canadian Club of Toronto on April 30, 2012. Click
HERE
to get tickets for this very special event.