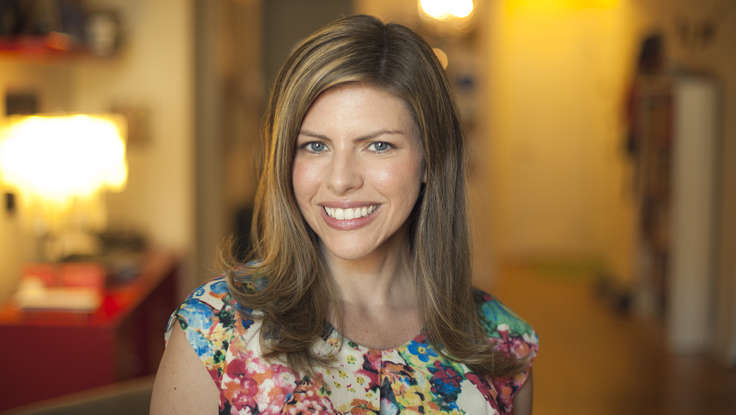 Health and Wellness
| September 04, 2014
Is Honesty the Best Policy? Carlin Flora's Cover Story on Communication
Carlin Flora
is the author of
Friendfluence: The Surprising Ways Friends Make Us Who We Are
and a former editor at
Psychology Today
. For the magazine's September cover story, Flora wrote "
Just Say It
"—a feature on if, when, and how we should say the things we don't want to say to the people we love. She writes:
"In a culture steeped in weepy talk-show confessions and online oversharing, one might conclude that blatant honesty is always the best policy. But when it comes to discussing tough topics, how, when, why, and even whether to express oneself are critical elements of productive conversations and, ultimately, relationship satisfaction. Weighing all the factors amounts to a complex psychological algorithm with the highest stakes: Get it right, and you can fortify relationships and boost your well-being. Get it wrong, and you can put a painful wedge between you and the people you love and need the most."
Lessons in communication don't just apply at home, though.
Misha Glouberman
is an expert in conflict resolution, communication, and negotiation skills, and is a highly sought-after speaker for business audiences. He talks about how conflict doesn't always have to be negative, so long as you know how to see things from the other person's point of view and are able to come up with a solution. "If you're in a negotiation, it's almost invariably in your interest to understand the other person's point of view," he says. It's crucial to avoid getting into a "battle" mentality with another person to ensure we see the results we want to achieve.
Flora echoes these thoughts in her
Psychology Today
piece. "We have to put ourselves in the other person's mind and create messages that recognize their perspective, while also meeting our own goals for the interaction," she writes. "Conversations are much more than a way to get from point A to point B. They are a tangled knot of messages, spoken and unspoken, fumbling toward different destinations at once, sometimes at each other's expense."
To book Carlin Flora or Misha Glouberman as the keynote speaker for your next event, contact The Lavin Agency.